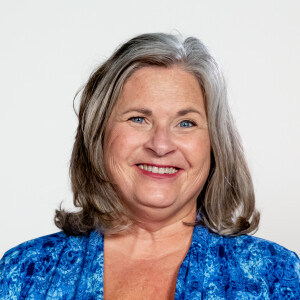 Sara Scott
Kids Senior Operations Coordinator
On staff at Bent Tree since 2008
Sara's role is to provide operational, behind-the-scenes support for all aspects of Kid's Ministry. This includes safety, security, supplies, environments, event planning, and servant support.
About Sara
I have been married to David since 1983. We met on August 14, and we were married six months later on February 19. We have four uniquely different children and four grandchildren.
My dream for Bent Tree is that we would be overwhelmed by God's love and that we would communicate that love to everyone we meet.