We're excited to get to spend time with your kids, sharing with them the hope and freedom we have in Jesus. When you come in the doors on Sunday, it can be hard to know where to go. This should get you headed in the right direction.
Visiting on Sunday Morning:
When you arrive head to the Welcome Desk in our lobby.

You will be asked to complete a guest card.

A guide will assist you with getting your kids to their rooms!
Early Childhood
---
(Infants-Kindergarten)
In Early Childhood Ministry, we hope to establish the foundation of each child's faith in Jesus Christ.
The three primary things we want kids to know are:
God made me.

God loves me.

Jesus wants to be my friend forever.
Access our BT Lil' Kids worship experience at home by clicking below: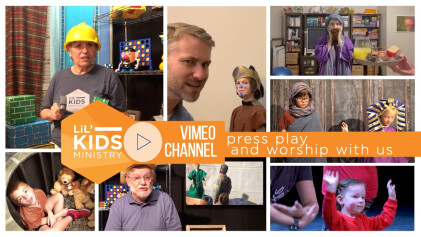 Elementary
---
(Grades 1-5)
In Elementary Ministry, we hope to guide each child into a personal relationship with Jesus Christ. Through this relationship with Jesus, we want to help kids understand the below principles.
With Jesus, I can:
make wise choices.

love others as I love myself.

trust Jesus, no matter what.
Access our BT Big Kids worship experience at home by clicking below: