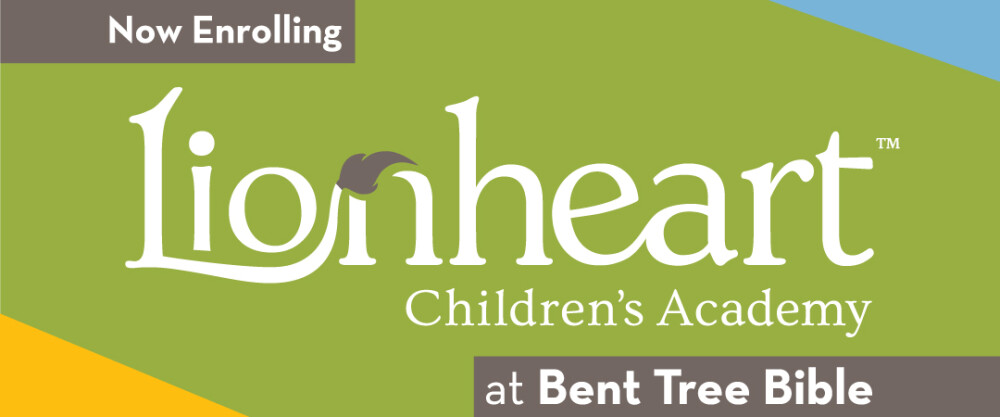 Welcome Lionheart Children's Academy!
We're excited to announce a new partnership between Lionheart Children's Academy and Bent Tree. Lionheart supports hard-working parents with quality, affordable care and education for their children. In Fall of 2021, we'll begin hosting an academy on our campus.
Even now, we're working closely with Lionheart to help them prepare for a successful launch. Enrollment is open now.
Frequently Asked Questions
Why did Bent Tree decide to open a Lionheart academy?
Our vision is to reach the community who need Jesus. Bent Tree is blessed with beautiful facilities and we want to make them accessible for the community. Opening this academy provides us the opportunity to welcome the community into a great, accessible childcare experience and into our church family. We are excited to see Jesus working through us in the heart of a child.
How do I find out more about enrolling my child in Lionheart Children's Academy at Bent Tree Bible?
Fill out our Contact Us form to get more information on our program and sign up for updates!
What if I'm interested in working at Lionheart Children's Academy at Bent Tree Bible?
We are currently looking for director positions and will begin interviewing for teaching positions this summer!