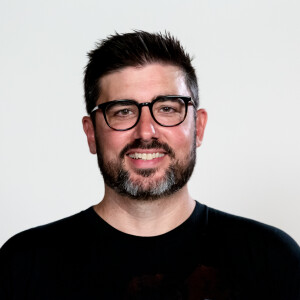 Matt Smith
Engagement Pastor

On staff at Bent Tree since 2012
Matt creates clarity through communication to equip all ministries to engage with the body effectively and to Pursue, Reflect, and Transform the community. Matt also serves as the Online Pastor and you will often see him before and after services engaging with the online community.
About Matt
I grew up in Texas and went to Baylor University. I met my wife there, and we got married in 2001. We have four kids (three girls and one boy). I have one adrenal gland, so I have no idea when to fight or flight.
I am eager to see Bent Tree used by God to transform people and churches with the reality of the indwelling Christ. No matter how much success or failure someone has encountered, I pray all will see that we can't live the life we were created to live. Only Jesus can live it, and he wants to live in and through us, if we'll let him. It's in this place of total dependence on him that we begin to experience Life in all its fullness — one of rest, peace, joy, purpose, identity, security, significance, love, and hope.