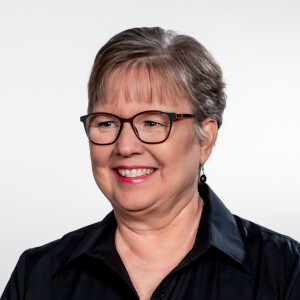 Jane Funk
Executive Assistant to Libin Abraham
Executive Staff


On staff at Bent Tree since 2016
Before working at Bent Tree, Jane was in Christian education for 22 years. She joined Bent Tree's staff in 2016. Jane also served as a Sunday morning greeter for over 20 years, and she belongs to two LifeGroups.
About Jane
I feel so incredibly blessed and content in my life, but my three children and grandchildren are my most abundant blessings. God has surrounded me with amazing family and friends, and I feel so very thankful to be on staff at Bent Tree. My Father is truly the one constant in my life and my provider in all things!
As Bent Tree's vision is to "see to it that no one misses the grace of God," I love how Bent Tree ministers to so many people in various ways. I am thankful that we, as a church, reach out to those less fortunate. My dream is that we would continue in this manner so that all feel welcome here. I pray that we would continue to be the hands and feet of Jesus to all who attend!