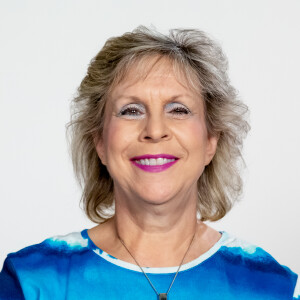 Elaine Hallick
Receptionist

On staff at Bent Tree since 2017
Elaine has volunteered at Bent Tree since 2000 in various ministries, including the children's, middle school, high school, and women's ministries. You can find her now at the front office as one of our friendly receptionists.
About Elaine
I was born and raised in Albuquerque, New Mexico, but moved to the Dallas area in 1986, so I consider Dallas my home. I have three grown children (a daughter and two sons), a son-in-law, two grandchildren, and a small pack of rescued shelter dogs.
I was blessed to have been married for 36 years before an unexpected and unanticipated divorce. I have seen in my life that when your world falls apart, and life as you know it is gone, Jesus is there and he is enough. Jesus is my anchor, my firm foundation, the rock on whom I stand. He has been my redeemer, my restorer, and he can take brokenness and bring beauty out of ashes.
My vision for Bent Tree is to continue to see the love and care for others that Jesus has for us. I hope that all who enter our church will see a welcoming smile and a listening ear and that we will be known for our friendliness and love to others. The more that we know and love Jesus, the more we will have servants' hearts and pour out his love and compassion on others. This is a church that has such love and compassion for people, it is a joy to work here!