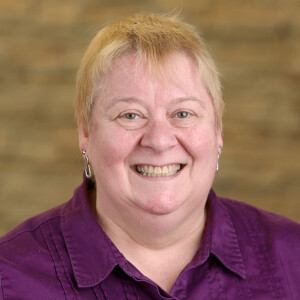 Carol Slater
Special Needs Coordinator
On staff at Bent Tree since 2015
After volunteering for six months, Carol joined the Bent Tree staff as Special Needs Coordinator in September 2015. She coordinates the amazing families that have been affected by disabilities and the outstanding servants who volunteer their time and their hearts. The Special Needs Ministry is made up of kids, their siblings, and their parents who God is shining through in the midst of their difficulties.
About Carol
Originally from Rochester, New York, I hurried down to Texas to find the sun and blue sky. My family is made up of two cats, a sister, a brother, a sister-in-law, a brother-in-law, three nieces, one nephew, and a wealth of cousins.
My dream is that Bent Tree will be a place where the grace of God is visible and felt by anyone who enters. I pray that each member here is given the opportunity to learn, grow, and serve in an environment that is accepting and caring. May we walk alongside each other supporting, applauding, laughing, crying, and sharing the gifts with which God has blessed each of us.