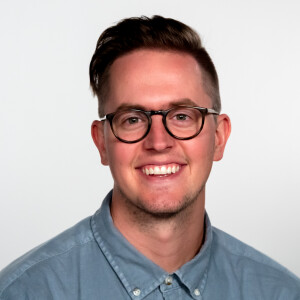 Caleb Willis
Worship & Arts Pastor
On staff at Bent Tree since 2016
Caleb is responsible for overseeing and helping execute Sunday morning programming that's specific to worship through song, technical arts, and creative arts.
About Caleb
I grew up in a large family, and I'm the oldest of five boys. There was rarely a quiet moment in the house! We wouldn't trade it for the world. In October 2016, I began a family of my own, marrying my best friend. Our family has since expanded, adopting our 50 lb. Doberman mix in early 2017. I love all things basketball, spike ball, podcasting, and athleisure.
My vision for Bent Tree, specifically in our Worship & Arts Ministry, is that we become a place where people can passionately and authentically engage with Jesus in new and unique ways. My hope is that through prayer, worship, artistic expression, and the study of scripture, we would walk with Jesus more and more deeply.