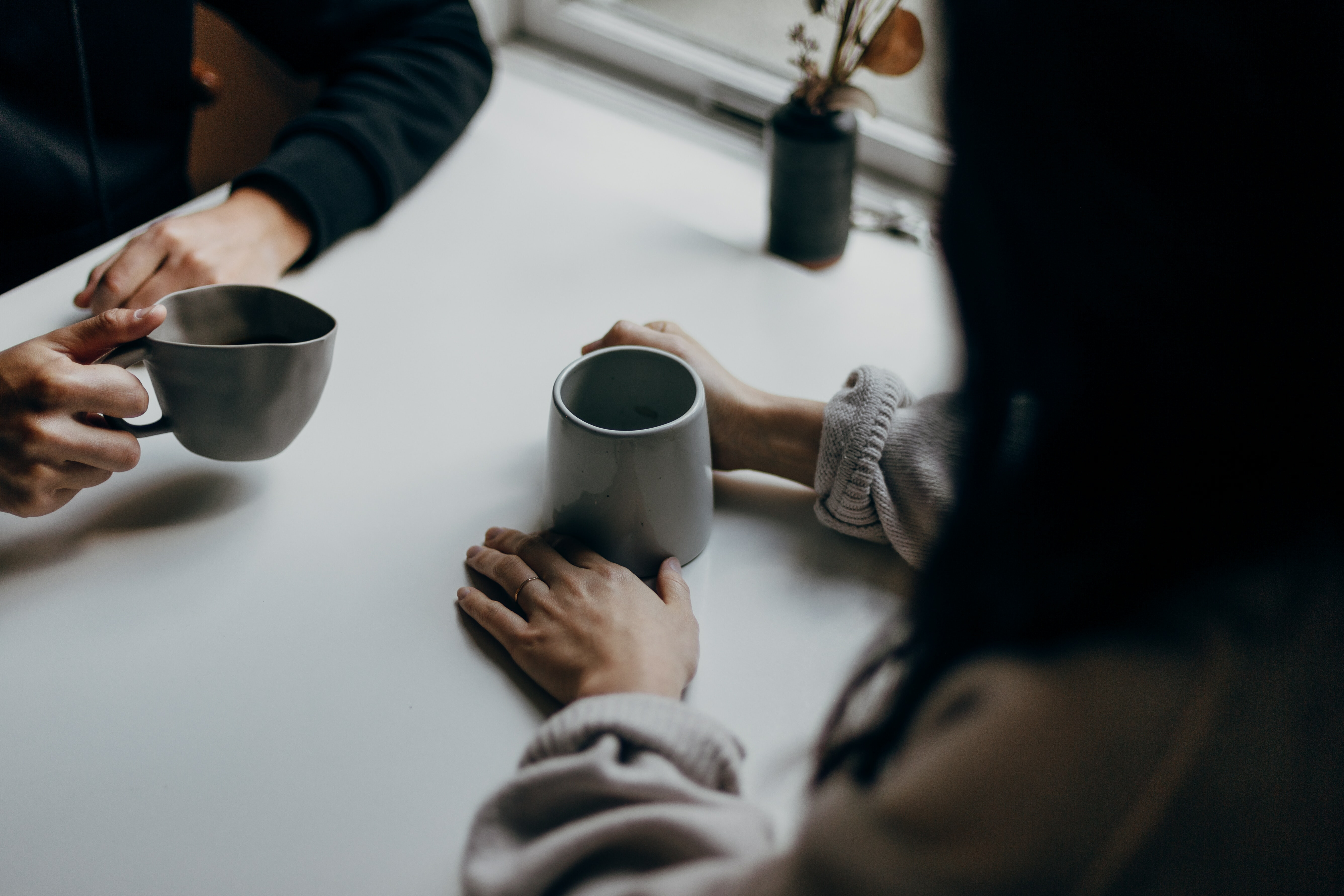 Have you ever experienced your heart pounding in a conversation with someone you care about when you know there's something you need to say that could help, but you're not sure how they'll take it? This is how we would often describe how it feels to offer prayer for a neighbor, friend or loved one - especially if they don't share the same faith.
Through many shared stories from people like you, we can see that taking a step out of our comfort zones and into vulnerable spaces where it may feel a little awkward is not only worth it but actually the most loving thing we could do.
Paula recently experienced this while at a restaurant. She was ready to leave after enjoying her meal when she felt compelled to simply ask her server, "Is there anything I can pray for you about?" She was a little surprised by his response, but excitedly, he replied, "Oh my God! Yes!…" and then proceeded to share some personal things he hoped she would pray for. She had just gone to the restaurant for dinner, yet she ended up experiencing this holy moment - this Sent Conversation.
She's decided to take him a card, letting him know that she hasn't forgotten, and continues praying for him.
Marcia intentionally connected with someone at church a few weeks ago! She looked around the lobby and saw a lady near the baptistery with her son while the little boy was trying to dip his feet in the water. Marcia walked over and simply asked, "How does the water feel?" After a few minutes of small talk, the mom of the boy with wet feet began to share how she hadn't stepped foot in church in 20 years and that her memory of church/God was how she always felt guilty, and it was mostly negative experiences that she has.
This woman ended up bringing her son to Bent Tree because of a neighbor in her complex who invited her…which means another person saw someone in their life and took a step of faith and a step towards their neighbor. Marcia shared some of her own experiences in legalistic churches. How freeing it's been to learn of grace, who God is and how he sees us, and how thankful she is to be a church teaching what the Bible says. The woman agreed and expressed her gratitude for what she experienced in the worship service and around Bent Tree that morning.
John realized that God had sent him to his children. He's trusting the Spirit to guide these conversations and already knows this will be ongoing. He recently talked with his 21-year-old about a new club she was getting into on her college campus. For this one, he simply asked his daughter if she had found any friends who went to church and if maybe they could go together. He didn't press too much as he sensed her discomfort and kept it broad in scope, and they had a good conversation together. At this point in his kids' lives, he doesn't get much one-on-one time with them, so he cherished the moment and took advantage of the few minutes they had to connect.
These are a snapshot of three Sent Conversations that some of our fellow Bent Tree-ers have experienced and shared with us! What a beautiful way to see that these conversations can happen at restaurants, our homes, and even at church! The common thread through each story, and the many others we hear, is availability to God, sensitivity to the Spirit, and intentionally engaging with the people he's put in our lives.
We hope you're encouraged…and we'd love to hear from you! Take a few moments and share your Sent Conversation experiences with us at benttree.org/4000.
Photo by Priscilla Du Preez