Bent Tree Milwaukee
---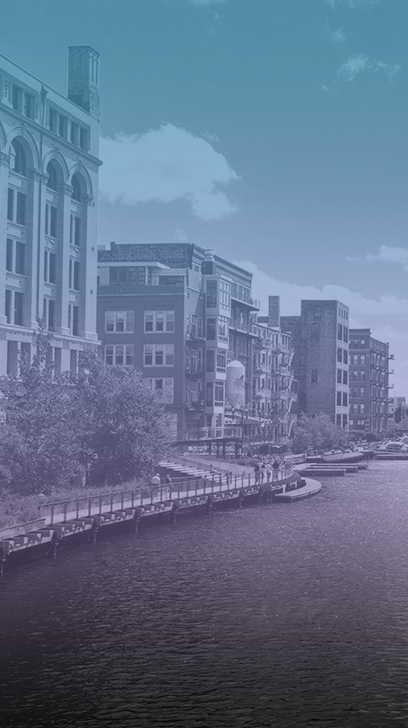 In 2014, a group of believers from Milwaukee who were connected with the Briscoes' radio ministry, Telling the Truth, started to gather together in the historic Third Ward near downtown to watch the live video stream of Bent Tree's weekend message.
The historic Third Ward is a vibrant, thriving, up-and-coming community, full of young professionals and empty nesters. But there is not a single church. It's a place that is successful by the world's standards, but missing out on the purpose and fulfillment that only Jesus can bring.
The people of Bent Tree Milwaukee have been sharing the Life of Christ with each other and with the people who live and work in the Third Ward. We will purchase a building or land with the future goal of creating a space to invite the surrounding community to gather and receive The Gift, then share it with others.
Phases
Phase 1: Secure long term lease in Third Ward: $2M
Phase 2: Purchase land for a permanent home: $1.2M
Progress to Date
Winter 2016
Bent Tree in Milwaukee hosted Christmas caroling in the Third Ward to celebrate the season (see the video).
Christmas service attendance reaches 140 in the Hudson Business Lounge.
Campus Pastor Joe Horness continues a ministry of presence in the community, engaging with many who work and live in the area.
Fall 2015
Milwaukee staff identified. Joe Horness accepted role as Campus Pastor.
Long-term contract signed with Hudson Business Lounge in Historic Third Ward in December 2015.
Audio, visual, lighting, and signage upgrade to Hudson Business Lounge to provide quality worship experience.