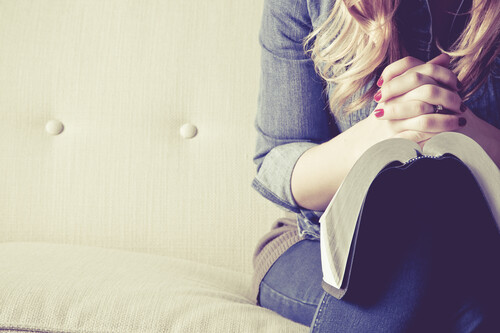 When you don't know what else to pray
After preaching on prayer recently, one of our Bent Tree friends sent me an email about how God taught her to move beyond pain and loss to restart the conversation. ~Steve
Hi Steve,
My husband and I heard your message yesterday and wanted to let you know how much we enjoyed hearing God speak through you. I want to thank you for your honesty and encouragement and heart for God.
I also want to share something God showed me about prayer after our son was killed 10 years ago. I had been a Christian many years, but in the midst of my great sadness, I found I didn't know how to pray anymore. Nothing I had prayed previously worked any longer. At first, I could only pray, "Jesus, help." I was totally stuck.
Over time, God showed me I could pray paraphrased Scripture back to him in a personalized and thankful way. For example, Zephaniah 3:17:
Thank You, God, that you are present with me, a strong Warrior who saves me. Thank you that you calm me with your love, and delight me with your songs.
And it works great regarding his blessings — agreeing with him and thanking him.
Thank you, God, that immense in mercy and with an incredible love, you embraced me, took my sin-dead life and made me alive in Christ. Thank you, God, that then you picked me up and set me down in highest heaven in company with Jesus. (Ephesians 2:4-6).
Of course, you can go on and on and on (which my husband says I sometimes tend to do)!
It was the way He showed me to initiate conversation with him. And then, of course, I am still learning the "listening" part of talking with God.
Enjoy God's blessings today and every day!