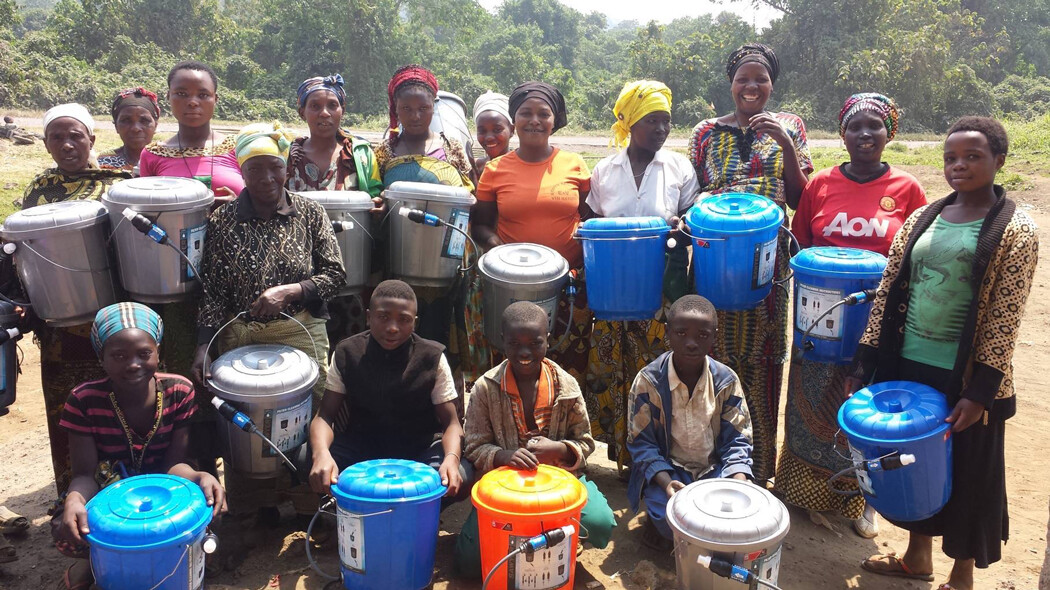 The Background
In 2015, the Bent Tree family was presented with an opportunity to respond to a crisis in Kibumba, Democratic Republic of the Congo, as none of their 30,000 people had access to clean water. This reality left nearly every person sick with dysentery and other water-born illnesses that devastated the community and took the lives of men, women, and children indiscriminately.

We asked the Bent Tree family to bring loose change for several weeks with the hopes of collecting $10,000 to drill a well in Kibumba. You responded by giving more than $54,000!

After discovering that it wasn't possible to drill wells in the area due to lava flow from a nearby volcano, Sawyer water filters were purchased and given to every one of the 5,000 households in the community. Today, because of your generosity in 2015, every person in Kibumba has the ability to filter their water.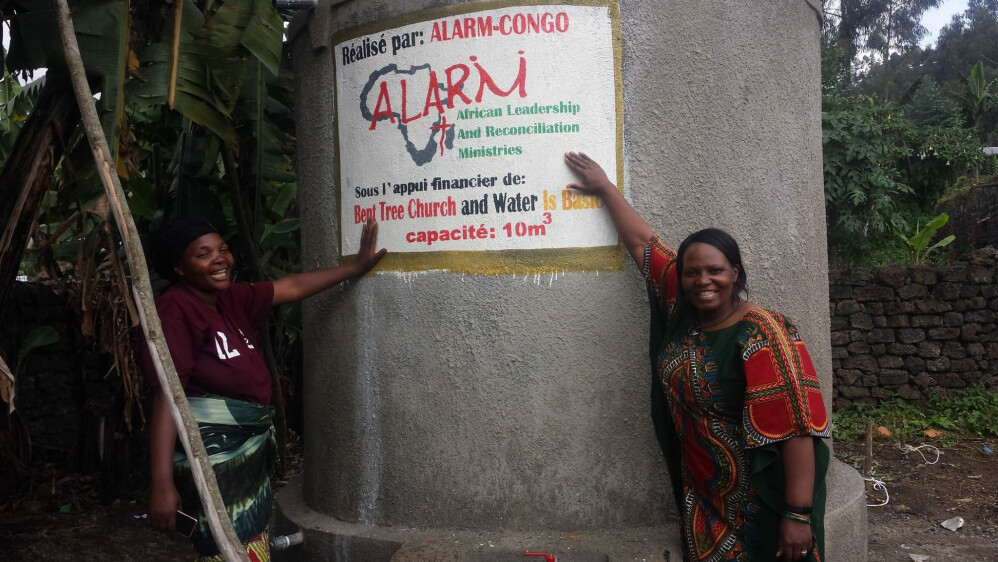 However, the work is not done. While everyone now has a water filter, they do not have safe access to water during the annual three-month dry season. This forces people, mostly mothers and children, to make a daily 16-mile roundtrip walk to gather water from the closest pond. Not only are they forced to walk 16 miles, eight of which with a five-gallon container weighing 42lbs, but they're subjected to violence from other people and animals along the way. This three-month dry season puts these mothers and children in great danger and pulls kids out of school in order to provide water for their families each day.

The solution is to build rain catchment systems. These systems collect enough rainwater during the nine-month wet season to provide water for five families during the dry season, without having to make the 16-mile daily journey. Using their water filters, they're able to have clean water all year long.

Each of the rain catchment systems costs $2,000 and holds 10,000 liters. As a Bent Tree family, we are praying for the Lord to provide at least $20,000 over the next three weeks in order to build 10 of these systems.
How You Can Help
Since we broke the bank's change-counting machine with our initial drive in 2015, we are asking you to give small bills:
You can drop off your donation at the Carrollton campus anytime until Sunday, June 11 by placing your small bills into one of the large, green barrels located in the lobby or the rainforest children's area.

You can write a check to Bent Tree and include "small bills for Congo" on the memo line.

You can donate online by going to benttree.org/smallbills.

Lastly, you can text "small bills" to 469.701.4001 to make a donation.
By providing clean water and safe access to it year round, we're meeting a key physical need. We have also been sending Mission Journey teams to the area for the past three years to train local pastors and leaders in spiritual development. Because these people have experienced Christ's love through the provision of water filters and our commitment to building rain catchment systems, they are responsive to the gospel and want to know Jesus personally.

I am excited to see how the Lord continues to use us and our partners to provide clean drinking water that will lead Kibumba to Living Water.