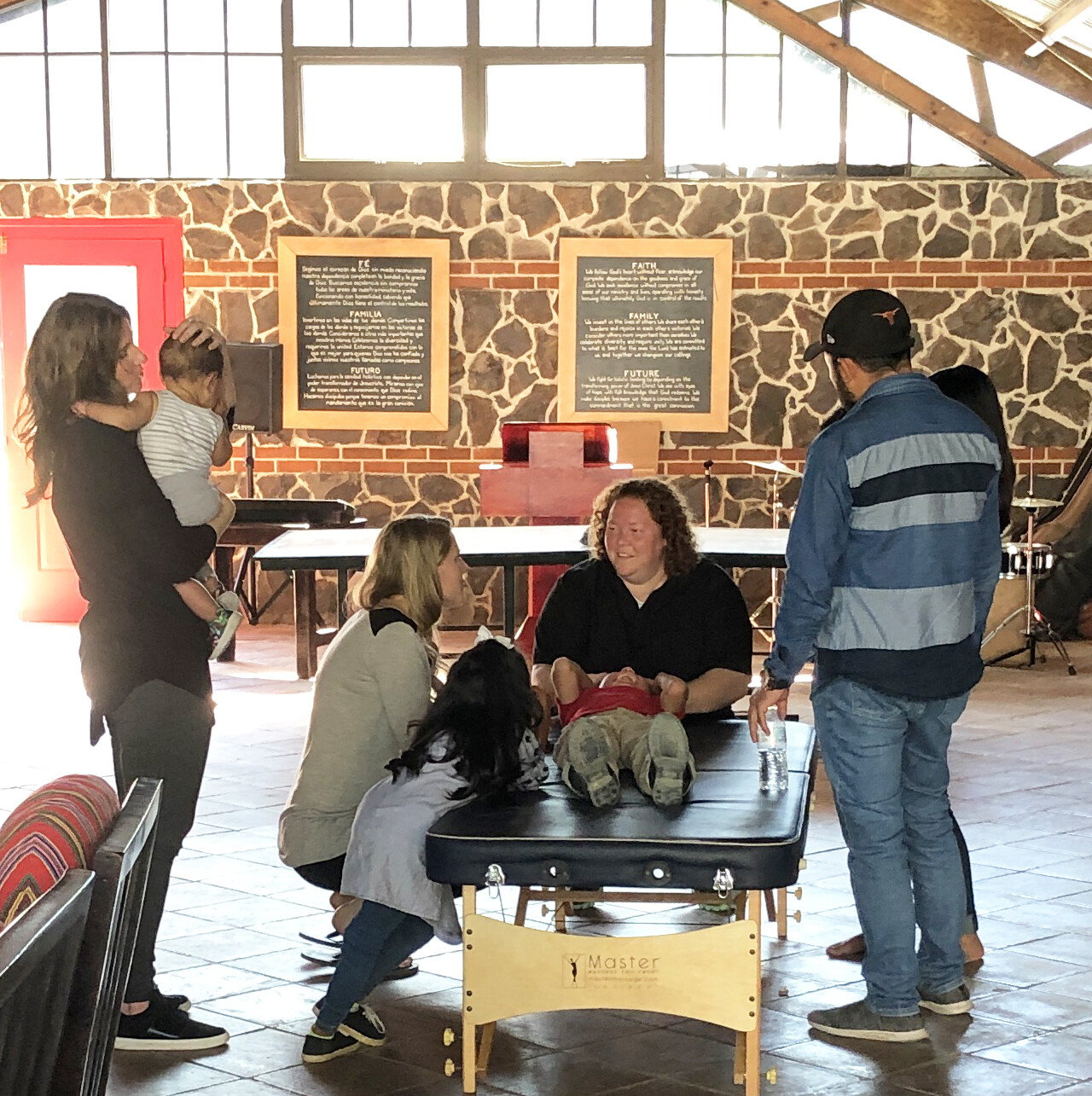 Mission journeys are full of unexpected twists and turns, and our trip to Guatemala was no exception. We held our hands open to what God would have us accomplish, regardless of our planning and preparation, and watched his miraculous provision unfold.
On day one we took a tour of the Village of Hope facility. This includes the foster family living quarters where each child is placed into a family environment and shown what a loving home is. We were also introduced to Will. He was five months old and only five pounds. He had been at another orphanage, and they were at a loss on how to help him as he cried all the time. He would stretch out in an arch from head to toe, so obviously in pain.
Village of Hope had taken over his care from the other orphanage that Friday. Since then, he'd been taken to the hospital for pneumonia, and had arrived back Sunday. We showed up on Monday.
As we were hearing his story and the timeline, we began to see why God chose Dr. Erin Van Veldhuizen to be a part of this journey. She was standing in front of me, and I whispered to her, "Tell them what you do." She told them that she is a nurse practitioner and chiropractor DO. Immediately, they handed her precious Will with hope in their eyes.
She did a quick examination followed by gently pressing on his abdomen in just the right spot. He stops crying and relaxed. What a miracle! Erin was able to treat Will a few times each day, and even taught his foster mom how to continue his treatments once we left.
We spent our days doing a VBS and playing soccer, and Erin was amazing and adjusted everyone during this time. That means she adjusted 50-75 kids, teens, and staff every single day! She needed an adjustment herself after all that!
It was such a joy to watch the Lord work his miraculous timing and provision for precious little Will through Erin. How incredible that God will give us gifts and skills, and then gives us a front-row seat to watch him do his miracles! We are so thankful God chose Dr. Erin Van Veldhuizen for our journey, and so excited to partner with Village of Hope Guatemala.