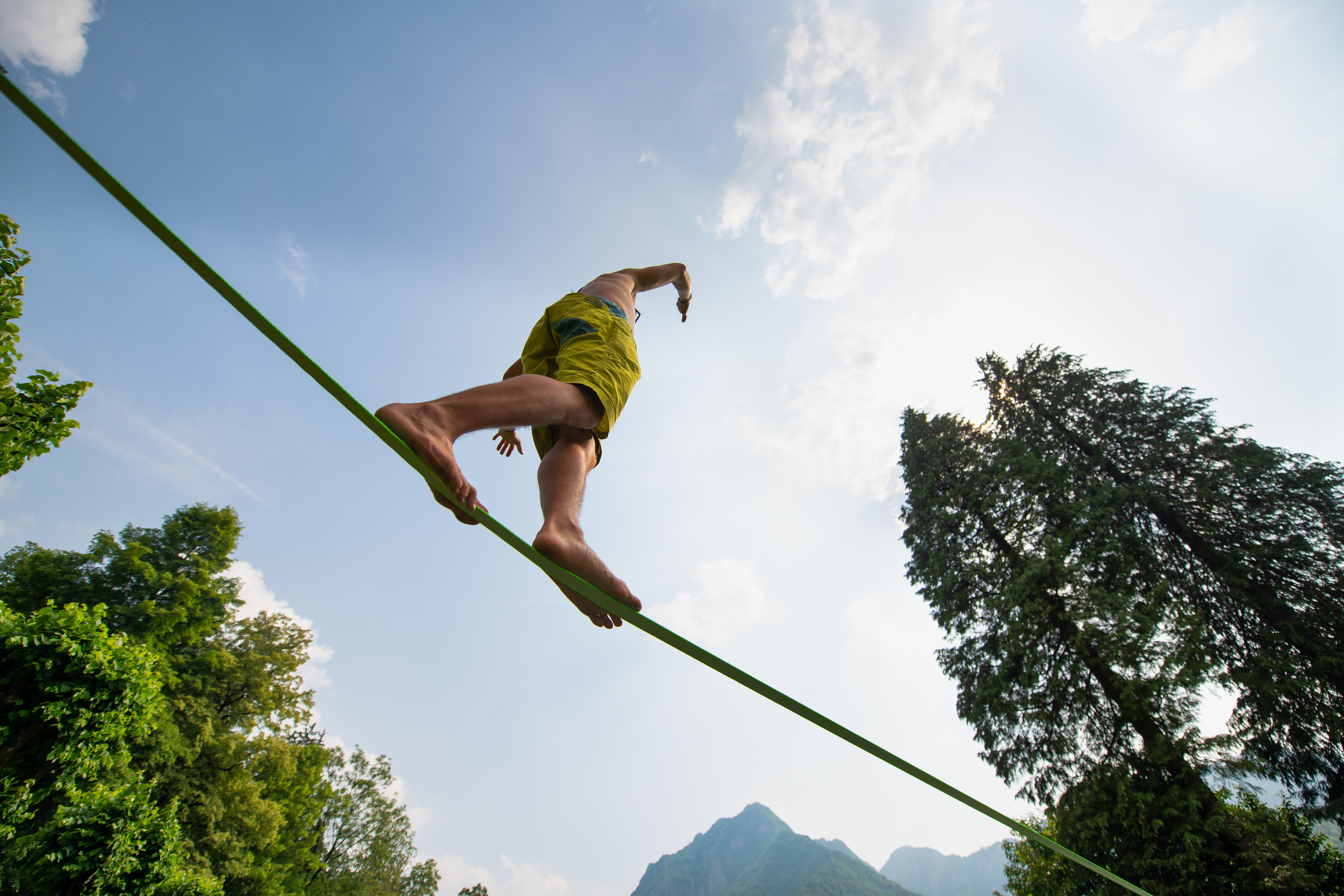 The Way Forward During Doubt

This is part 3 of our summer blog series called "Encountering God in Crisis," where we explore stories from our past that teach us how to find hope in our present, no matter our circumstances. Steven Gray shares how God worked in the midst of his doubt, and changed lives through his faith to move forward.
Photo: Steven (right) with a young man who accepted Christ during the 2019 Amazon trip.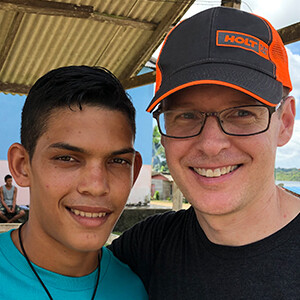 ---
Something important I have learned in being a part of many short-term mission trips is that they rarely turn out exactly as we plan. I know we can trust God to lead the way, and that leads us to rest in the knowledge that each trip turns out exactly as God plans. I was reminded of God's sovereignty on a trip to the Amazon in 2019 when the role I had anticipated as the team leader was much different than what God had planned for me.
The Seeds of Doubt
It had been a challenging few weeks as the team leader as we prepared the team to go to Brazil with Amazon Outreach. The ministry has a large river boat that is used for ministry along the Amazon River. Teams board the boat in Manaus, Brazil, then go from village to village along the river engaging in medical and dental ministry as well as training, Vacation Bible School, and sharing the gospel.
Amazon Outreach likes to have around 20-25 people participate on a trip. Throughout the six months of trip preparation we had struggled to get the number of people we needed for the team and had recruited only 18 team members just two weeks before the trip. That number decreased even further when additional team members were unable to go days before the trip. I was personally discouraged, believing the lie that I was inadequate as a recruiter for the trip. This reached crisis level in my soul as I doubted my ability to lead this team. What if God made a mistake in asking me to step into this role, or what if I misheard him when I said yes to being a leader for this trip? I called on my support network to pray for me, knowing that there were people who loved me and loved Jesus and would intercede for me. Through this, I took the step of faith to trust God, even as I was doubting my own abilities to lead or even what I was going to do on this trip.
I had realized that a team leader is not always able to participate in the ministry of the trip and instead is charged with ministry and oversight of the team members. I am a people person and the highlight for me on previous Amazon trips was ministering to the people that I met and sharing the gospel with any who would listen. I was convinced this was not going to happen and this added to my discouragement. But God had a few surprises for me on this trip that would involve a friendship that had formed with a good friend, Frank Costa, and his family.
The Unexpected Purpose
Frank, a businessman in Manaus, met me on a prior trip as our team was returning home from Brazil and connecting through Manaus. We prayed together and our friendship was born. This time, Frank wanted to show me his business that had experienced significant growth. On the way to Frank's business he leaned over in the car and said that he needed me to "preach" to his team when we arrived. I was a bit shocked by what Frank had asked as this wasn't a request I was anticipating.
We entered an amazing warehouse complex and walked from the car into a chapel that Frank had specifically created in his business. There were some 40 people seated waiting for us to arrive. Frank holds a voluntary 30-minute Bible study each morning for employees who would like to come.
After a brief introduction, Frank simply handed me the microphone and sat down. I had no time to prepare. I didn't know what I was going to say. So, I started by telling those gathered why I had such a passion for Brazil and what I was doing there explaining that I had come to Brazil to introduce the river people to Jesus. I slowly walked the Bible study participants through the gospel - making sure they understood what a gift was, that Jesus was the gift of salvation that had been given to them and could never be taken away. I asked if anyone would like to receive the gift of Jesus and 18 people raised their hand!
The Lord whispered, "This is why you were on the trip." I was humbled to be part of a life-changing experience. The Lord taught me patience through my disappointment of not being able to present the gospel in the villages. His plans were perfect as they played out in front of me. I was willing to go as the leader, though I was personally struggling with confidence and doubt, and I'm so thankful that I said yes. God showed me, not only that he was in control, but that he wanted to do more than I could even imagine. Being able to share Christ with those who do not know him was not only encouraging, but reminded me that it's what he's created me to do.
Stepping out in faith even when the opportunity may not be what you expect can be so rewarding. God can take challenges in our lives, like my own crisis of belief, and work through those challenges to show himself strong on our behalf. While COVID-19 is challenging for all of us, God will use us to bless others and to accomplish purposes only he knows.