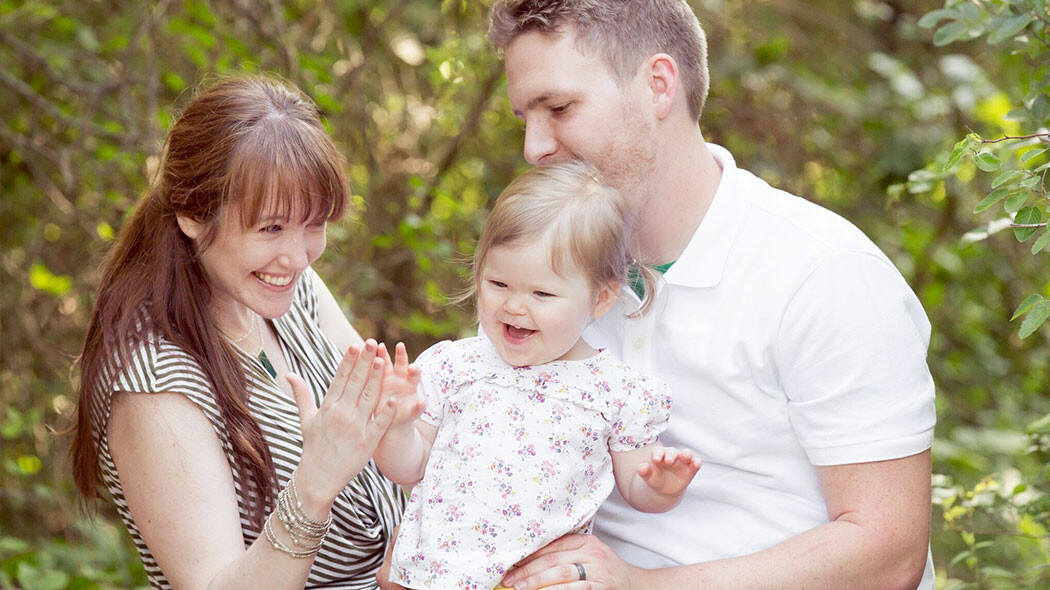 The Purpose of the Journey
When Bent Tree did Journey to the Cross in 2014, I was six months pregnant with my first child. I recently found the journal notes I took after walking through the experience:
"I never thought about how much symbolism there is between Jesus' journey and human birth. At some point — I know it's coming, but I don't know exactly when — I will go into labor. It will be painful. It will be messy and undignified. But it's not without purpose. I labor through that pain to bring life to my daughter. I want to see her smile, laugh, run, play, and be enamored with God's creation and all the joys it has to offer. Christ died so that I would have life. He wants these same things for me. The pain was worth it for him."
Pain with a Purpose
We opted for a natural birth at a birthing center, and we even took a Bradley Method class. We practiced relaxation techniques to help me stay calm and — fingers crossed — expedite the labor. (Can you tell we were newbies?)
On July 27 around 6 p.m., while my husband and I were watching "What to Expect When You're Expecting" (not the best movie to watch when you're about to give birth), the contractions started.
The contractions were always between 3-10 minutes apart, but we had to stay at 3 minutes for half an hour before we'd be admitted. And then the back labor started. As we passed the 24-hour mark, I started to wonder what I was doing wrong.
"It killed him. He let it kill him. He had a choice, and he chose to die. Will I be able to surrender that much? Will I be able to let go in order to give her life?"
I remembered: I need to embrace the pain. The harder I fight, the longer this will take. So I let go.
Gift of Life
Fast forward (a lot). On July 31 around 10 p.m., after four days and nearly 100 hours of labor, Lily was born via caesarean section.
"Consider the lilies of the field, how they grow: they neither toil nor spin, yet I tell you, even Solomon in all his glory was not arrayed like one of these. Are you not of more value than they?" (Matthew 6:28, 26b)
Lily is not the calm, mild-mannered cherub I thought she would be. She's vivacious! She laughs loud, screams her songs, and dances hard. She lives life exactly the way I hoped she would, back on that day in 2014.
"I came that they may have life and have it abundantly." (John 10:10b)
End Game
When Christ journeyed to the cross, he knew the end game: Life. His journey was painful, messy, and undignified. While I was in labor, it was a gift to know he embraced the pain and disdained the shame. It gave me courage to give life to Lily, and it gave Life to me. It was a costly purchase, but it is mine, regardless of the doctor's report, bank account balance, sleep deprivation, or poop smeared on the walls (we're potty training now).
I want to spend my life laughing, singing, and dancing. My prayer is that Jesus would continue to convince me of the Life I already have in him, no matter my circumstances.
Hebrews 12:1b-2a says:
…let us run with endurance the race that is set before us, looking to Jesus, the founder and perfecter of our faith, who for the joy that was set before him endured the cross, despising the shame…