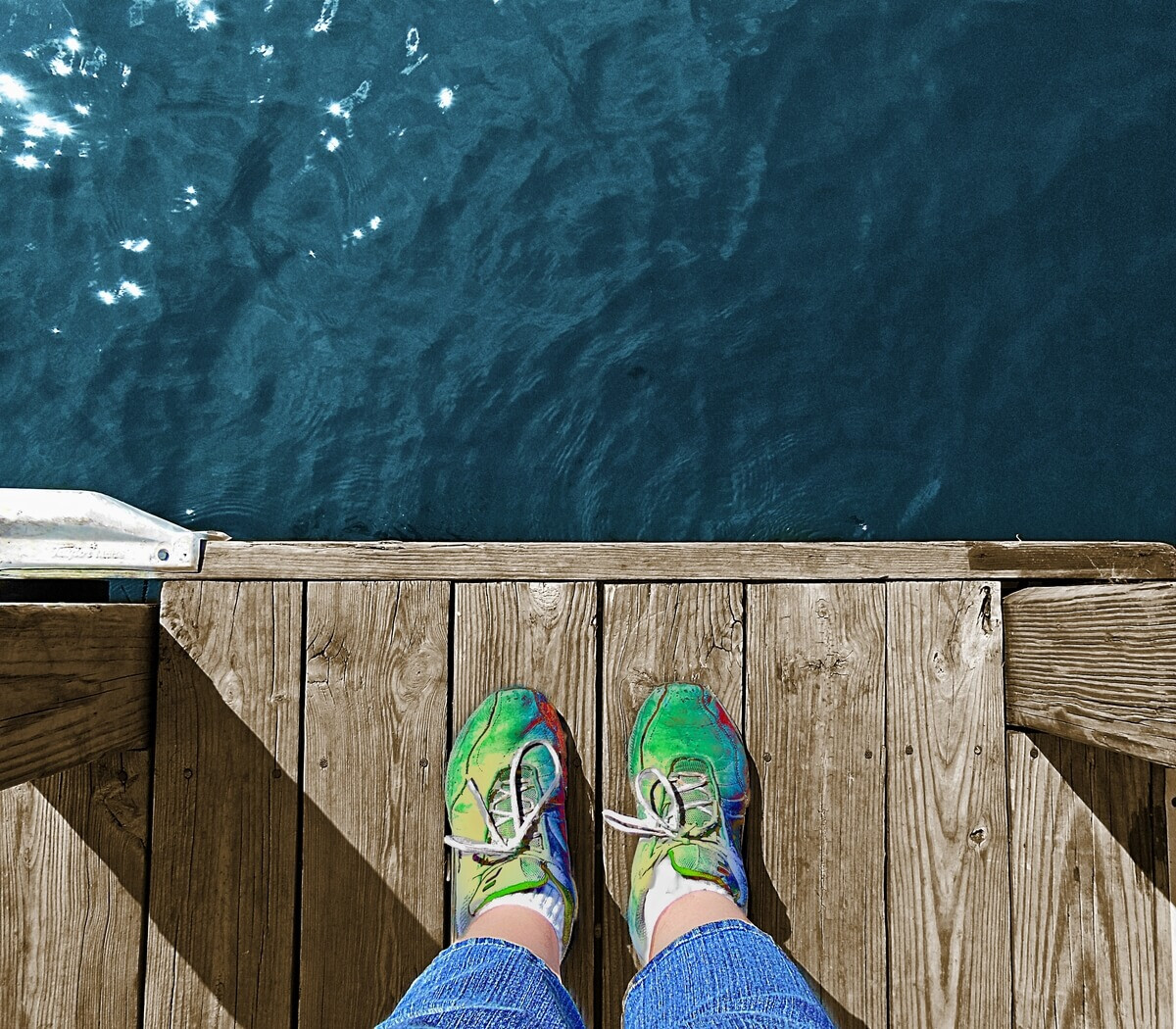 The Key to Moving Beyond Fear

This summer we're doing a blog series called "Encountering God in Crisis," where we'll be exploring how stories from our past teach us how to find hope in our present, no matter our circumstances.
---
"For God gave us a spirit not of fear but of power and love and self-control." 2 Timothy 1:7 (ESV)
I was terrified. Something I couldn't quite place was making me feel fear, and I was on the verge of panic. From deep within me sprung the reminder of a verse I had learned as a child, 2 Timothy 1:7. You may also be familiar with this verse. It starts by stating that we have not been given a spirit of fear.
Not Helpful
"God, that's not helpful to me right now," I said aloud in my empty room. "I'm sure this is true, and I believe that it's true. But it doesn't change the fear I'm experiencing, and I have to deal with that right now because if I don't, I remain paralyzed."
True to form, the Spirit responded with gentleness and truth. He pulled me back to the verse, though I went grudgingly. Since I wasn't in the best frame of mind, I went laser-focused to the last part: "...and self-control."
"Yeah, still not helpful, God," I continued our conversation. "I'm not supposed to be fearful, but right now, I am. I'm supposed to be self-controlled, to be who you made me to be. But right now, I'm not. So everything I'm thinking and feeling and doing right now is failure according to this verse. Not encouraging."
And then he pulled me gently to the middle: power and love.
A Spirit of Power and Love
I have been given a Spirit, and that Spirit is powerful. As in, super-hero-who-can-fly-and-smash-buildings-with-their-fists-waging-battle-against-an-ant powerful. Not even a contest. When I focus on this physical realm, I'm relying on my strength. But when I shift my focus to the spiritual realm where I am already united with a powerful Spirit who has already finished (and won) the war, then my strength now shifts to his. He, effectively, fights my battles for me.
This same Spirit that I've been given is also one of love. I am deeply, ardently loved. And when I know that truth - really know it - I will then be loving. We've talked about this at Bent Tree a lot. When we know we're loved, we will be loving. When we are convinced of the truth of our spiritual realm and our union with Christ, it changes how we think, how we feel, and ultimately how we behave in the physical realm.
Bringin' it All Back
Since the Spirit of Christ in us is perfectly self-controlled, then I will be self-controlled in every moment that I choose to operate in my union with him in my spiritual reality.
Did you catch that? I don't have to muster it up or try to be self-controlled. That already describes who I am in Christ. The verse wasn't telling me what my behavior should look like. It's telling me what my behavior will look like because God loves me and fights my battles for me.
All of a sudden, in light of all that deep theological truth, the verse now brought me to a deep peace. The end of the tunnel had a light I could now see. And that was really helpful.
Then and Now
I was reminded about this past conversation with God a few weeks ago. I still have days where I'm scared. And there's a lot to be scared of in this COVID-19 season. Just like the truth of these verses brought intense peace a few years ago, it brought peace again.
Many of us have experienced really challenging circumstances, and even crises, in our life. These lessons we have learned can be applied for the rest of our lives, even in a global pandemic. His peace was real and available years ago, and it is real and available today.
Whatever is causing you fear today, we are not promised that it will change. But we are promised that the Spirit who lives in us and is in union with us loves us more than we can possibly understand, is fighting our battles for us if we let him, and is laughably more powerful than anything else in all creation.