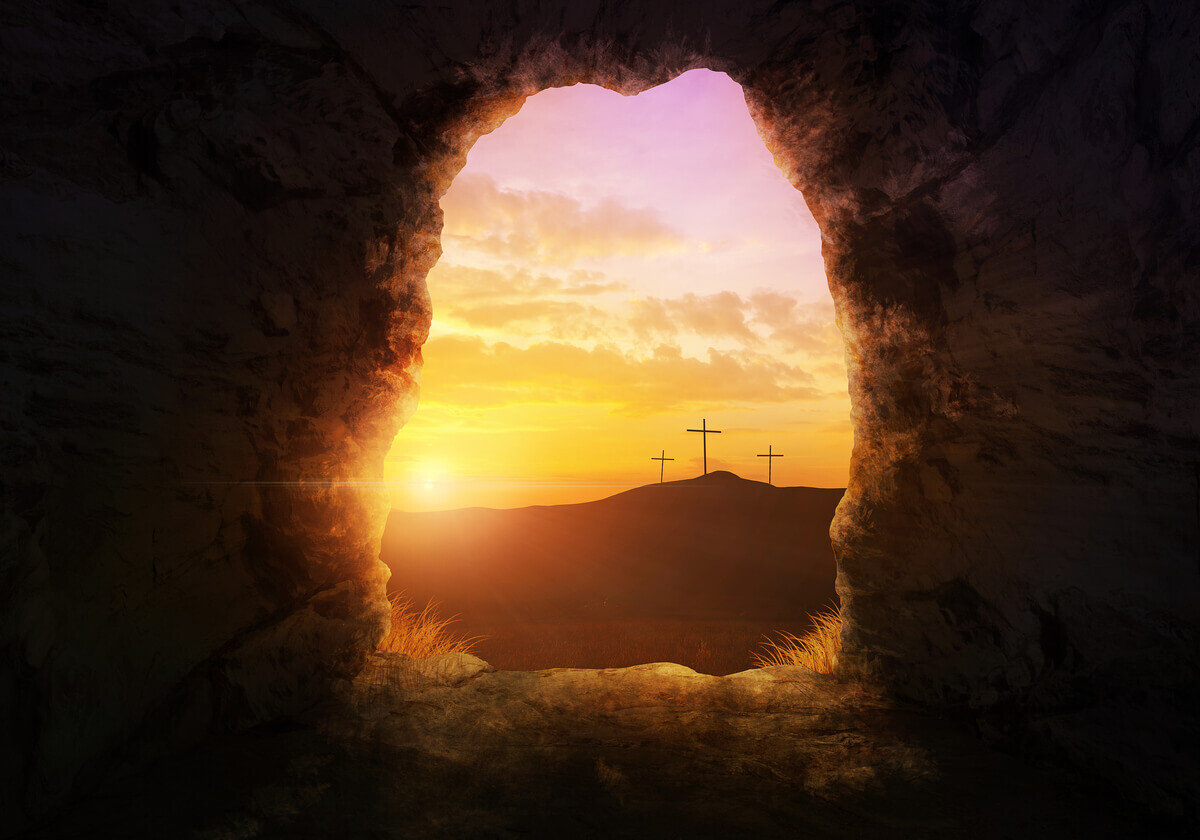 What does good mean?
Why do we call Good Friday "good?" The whipping, beating, mocking that Jesus went through on Good Friday—how can that be good?
One reason might be that the word "good" has various meanings. Typically, we use "good" to mean "to be desired or approved of." But the Old English Dictionary defines "good" as "a day or season observed as holy by the church." Hence, Good Friday.
Good Friday was also good for biblical reasons. Undoubtedly, the cross was horrific, yet Jesus' death yielded rich spiritual goodness as 1 Peter 3:18 makes clear:
"For Christ died for sins once for all, the righteous for the unrighteous, to bring you to God. He was put to death in the body but made alive by the Spirit."
All things are being made new.
In past years as I've returned home from our Bent Tree Good Friday services, I watch The Passion of the Christ.
There's a certain point in the movie when I just sob. Buckling under the weight of the cross, Jesus drops to the ground, his face encrusted with dirt and blood. Mary runs to Jesus to comfort him. As she reaches his side, Jesus looks up at her with only one eye able to open, and declares:
"See? I am making all things new."
The sight of Jesus so close to death while declaring he is making all things new seems incongruous as the scene plays out. Yet it points to the mystery of what Jesus accomplished. Through his death, Jesus ushered in new Life, the very Life of God himself.
Crucifixion and resurrection. Death and Life. They form inseparable halves of the miracle of redemption fulfilled on Good Friday and Easter.
Fix our eyes on hope.
Brothers and sisters, although the Coronavirus surges around the globe, stand firm in hope. Jesus is victorious over death and he is the author of eternal life.
"'Death has been swallowed up in victory. Where, O death, is your victory? Where, O death, is your sting?' The sting of death is sin, and the power of sin is the law. But thanks be to God! He gives us the victory through our Lord Jesus Christ." (1 Corinthians 15:55-57)
Our hope is found in the One who is making all things new, even from terrible circumstances. So rather than dwelling on our troubles (and they are very real, and very troubling), let's fix our eyes on Christ, and how he is bringing about good things, even during the pandemic.
"For our light and momentary troubles are achieving for us an eternal glory that far outweighs them all. So we fix our eyes not on what is seen, but on what is unseen, since what is seen is temporary, but what is unseen is eternal." (2 Corinthians 4:17-18)