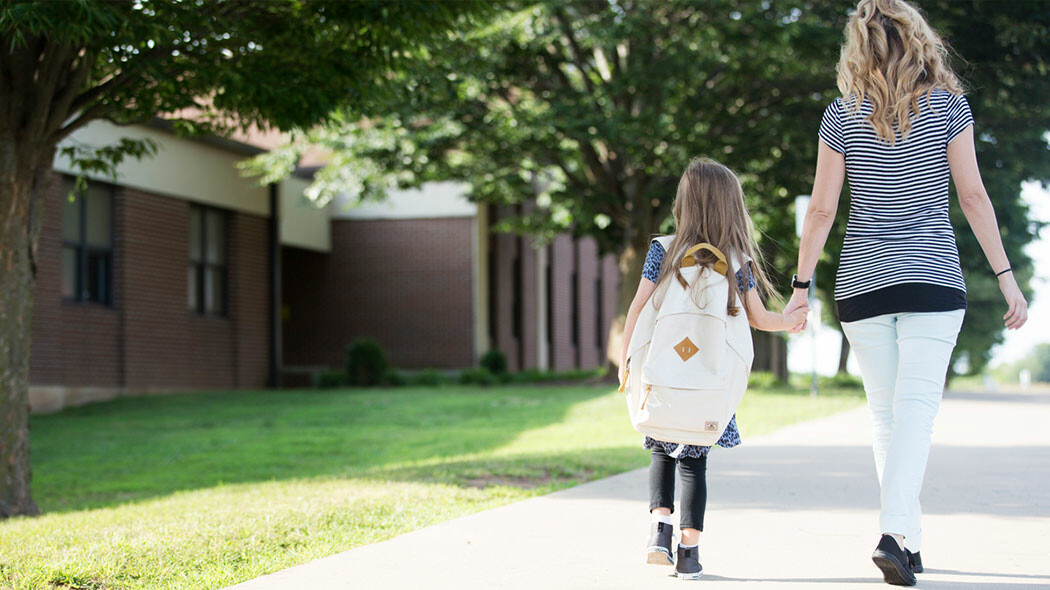 Recently, as I was reflecting on my daughter Abby's eighteenth birthday, God brought to mind a sweet memory and season of her life.
When Abby was little, she attended a preschool, and like most preschools, it was full of little children learning how to be kind to one another. During her time there, we learned to describe Abby as a "feeling shy" little girl. (Today, we'd say she's an old soul.) My husband and I didn't want to label her as shy necessarily, so we taught her that "feeling shy" gave her power over that behavior as she grew and matured. Still, Abby's "feeling shy" did cause her great distress for such a little one. She had stomach aches, tears of anxiety, and a general distrust of anyone who wasn't mom or dad.
By four years old, she had grown out of the tears but was still very aware of potential harms that come from just being little. Recess, which should be a time for play and fun, also came with stress for what Abby perceived as unsupervised chaos. It was during that time that a dear teacher friend taught her the phrase, "I need some adult help, please."
These six words help better describe what Abby needed and set apart all the requests little children typically make of their teachers at this age. So when little Timmy was hanging upside down from the slide about to land on his head, my daughter's special phrase sent teachers into action.
The right phrase spoken into Abby's life by a loving teacher empowered her to grow in her confidence and abilities to handle difficult situations. I'm thankful she trusted Christ at an early age, largely due to the influence her preschool teachers had in sharing the life-changing truth of the gospel. Abby understood what it felt like to feel small and loved the relief that came with trusting in Jesus for everything.
Abby has grown out of "feeling shy" and has blossomed into an amazing young woman. Her experience with loving adults who met her right where she was had a profound impact on her — even to the point where she now teaches young children today as a Pre-K Small Group Leader at Bent Tree. The adults in her young life would be the ones to teach her the value of Christian service.
Abby is the adult help now. Each week she has an opportunity to make a long-lasting impression, speaking into the lives of young children as she shares with them how Jesus really is the best thing that ever happened to her.
What about you? Who was the "adult help" in your life who spoke words of Life over you? Would you consider praying about when you might share how Jesus is the best thing that ever happened to you with a child or a student this summer? At the Carrollton campus, we are looking for 30 adults to step into serving in our Kids Ministry and 20 for our Student Ministries.
Summer is the perfect time to jump in the fun! If you are interested in serving in Family Ministry, please click the button below to sign up to serve in Kids Ministry or Student Ministries: