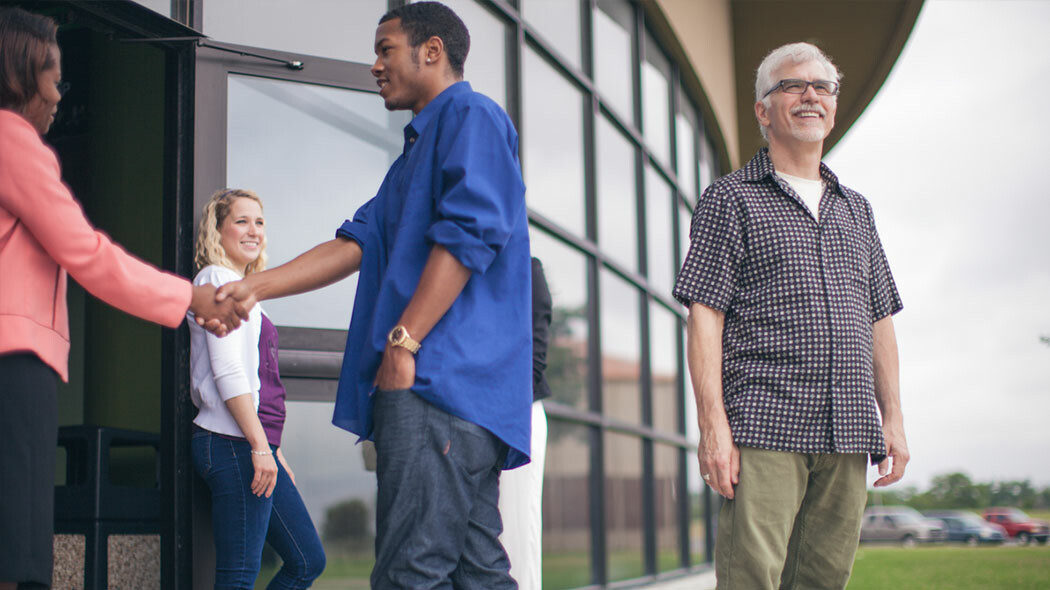 Serve with groups from Bent Tree on Vimeo.
One Bent Tree LifeGroup shares how they've experienced Christ's Life while serving together as a group. This story originally aired in the worship service at Bent Tree Carrollton on September 11, 2016. Transcript:
We, as a group, adopted a school. We just saw the need to step in and kind of be a PTA for the school and give the teachers some support. We've done it in multiple ways. We try to do it 3-4 times a year, where we get together and provide things for them to make their time a little bit more rewarding when they come to school.
It feels good, honestly, when you can step out of your comfort zone and help somebody else that needs help.
Maybe we will touch somebody else's life so that maybe they'll find Christ.
You come out of your comfort zone with the support just like you do with your family — you'll do things that you won't do anywhere else, right? If you come long enough and you get to know people, you feel comfortable and willing to step out of your comfort zone. So, if you're not one that wants to talk, and you think, You know, I don't think I could go to that school, you don't have to.
We were at the church for several years, we were going on a regular basis, and with kids, life, and being busy, we made the conscious decision to start visiting different groups. That's what I encourage people to do as well. And then you'll find that right fit — we had visited one or two other groups, and then it finally just clicked. It's okay to just be open. And that's what I always encourage people to do. I let them know, "Hey, come and try us out, and if we're the right fit, great. If we're not, that's okay."
We didn't serve at the start. We talked about doing something and then we started doing something, and it just kept growing and growing.
---
Here's what we know from Scripture:
Life is better together — in a small group or a circle, if you will. Here's where we are known and we know one another and our experience of Jesus' Life deepens.
On Sundays, when you drive into the parking lot and you see a parking lot attendant, you're greeted at the door as you walk in, your kids are well-served by our Family Ministry servants. You go into the worship center and you see ushers serving you. This even happens in the community through Lovepacs in Frisco and Food 4 Hunger at the Carrollton campus.
Together, people are finding that it's much less intimidating to serve other people together. I wonder what would happen if every small group at Bent Tree would begin to ask Jesus to turn their focus not just inward but outward to serve the needs of others.
Find a group Say yes to serving
(Be sure to filter according to your campus.)