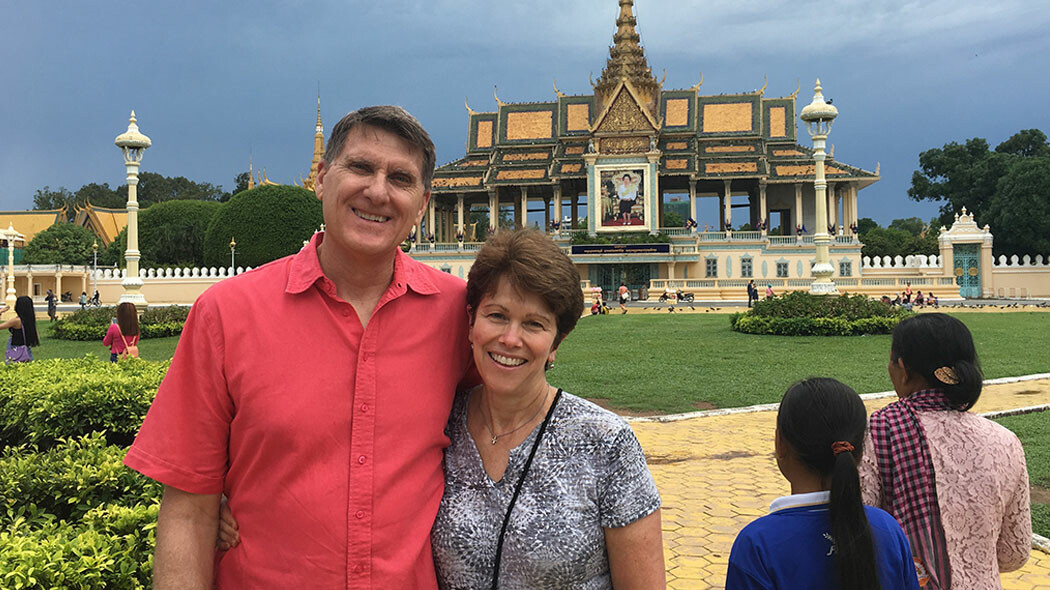 Say Yes to Serving: Missions
When missionaries return home to rest, refocus, and reconnect, it can be an exciting time. However, many will tell you that traveling around to see family, friends, supporters, and churches can also be exhausting. George Bjorkman and his wife, Carol, have said "yes" to hosting missionaries in their home. George shares about his experience serving in this way. - Vicki
---
My wife and I heard that the church occasionally needs host homes for visiting missionaries. Knowing we have a couple of spare rooms from the two of our three children who have moved out, we signed up.
One day we got a call informing us there was a missionary in town for a doctor's appointment, and he was looking for a place to stay. We said "yes," and that was the day we were blessed to meet Malcolm Hunter.
What a joy it was to meet him, share a few meals, and be regaled by stories of a life lived as a missionary in Ethiopia and to nomadic people groups. We'll never forget the stories we heard sitting around our kitchen table — stories about the challenges of raising a family on the field, raising support, and staying safe while serving in a dangerous area.
Since hosting Malcolm, we hosted another Bent Tree missionary couple and their son who are also serving in Africa. We were challenged by their commitment to faithfully serve in a difficult and dangerous place. We were also privileged to host a couple who have been lifelong missionaries in Southeast Asia. They happened to know our daughter and son-in-law who have served in the same city. That was no coincidence — it was a God appointment! They told us stories about a place we've heard so much about from our daughter and son-in-law and have come to love.
Interacting with these missionaries has opened our eyes to the challenges of life overseas, raising support, and personal struggles missionaries face. But these challenges are tempered with the joy of reliance on God, seeing him at work, and seeking his call.
We've learned that we don't have to go to the far reaches of the globe to serve God, to experience his provision, or see him work. The key is seeking him and his call on our lives and living that out wherever we serve.
When missionaries stay with us, it's a relatively small effort on our part, but we gain new friends, new perspectives, and great memories.
*(For global missions opportunities, filter to 'All Campuses' and search for 'missions.')