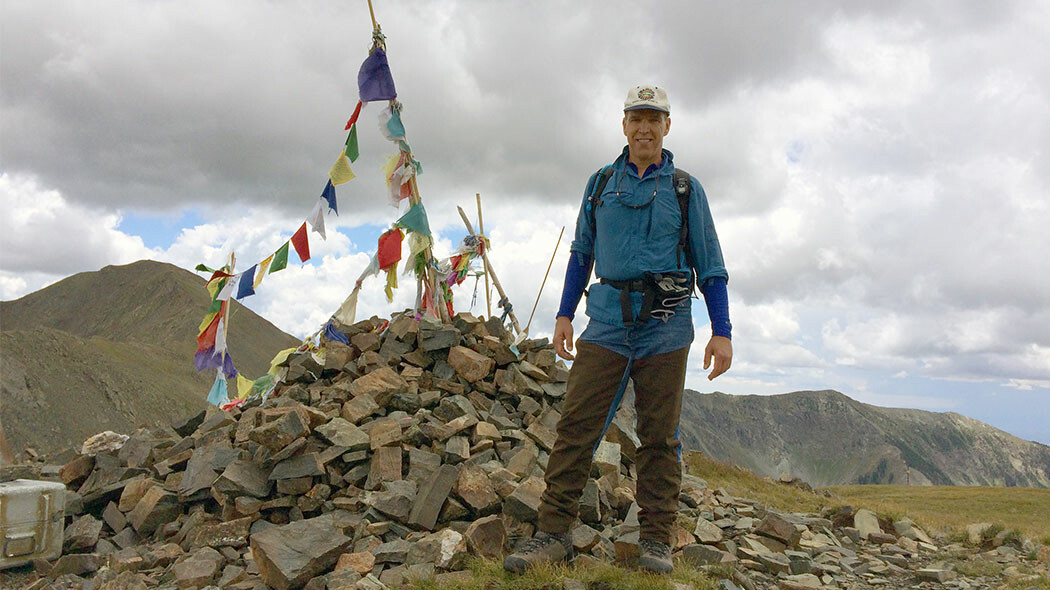 Say Yes to Serving: Guest Services
Les Howard reluctantly said yes to serving, but as soon as he did, he immediately saw God at work in unexpected ways. He shares his story below and shares what he's learned about the blessings and benefits of serving. —Marguerite
---
I never could have foreseen how God has moved as I have served. He moves in me. He puts a smile on my face when I flat out don't feel like greeting and helping, and he lets me see how my little gestures seem to mean a lot to those I serve. He works on me internally as I work for others externally.
I can't help but feel blessed when I serve, whether it is directly as a greeter/usher or behind the scenes as Guest Services Lead. Of course, in that second role, I get to serve the servers, which is a double blessing.
But before stepping into serving, I had a lot of concerns. I am an introvert, so I was reluctant. I don't typically initiate conversations with people I don't know. I didn't want to commit to the time and effort. I saw serving as an extra task or chore in my already full week. I had a fear of being asked to do too much — that the more I served, the more I would be expected to serve.
The first time I stepped into service was because John Paine asked if I would fill in when they were short-handed on Sunday mornings. I said yes (mostly to be polite).
Then one Sunday he "volun-told" me to help with the offering. It didn't kill me; it actually felt good to serve. So I decided to dip my toes a little further into the water at Christmas, then Easter, then in the summer… and then Marguerite Fenton had an "I see in you..." conversation with me. After much prayer, I ended up stepping into the Guest Services Lead role.
There are many blessings and benefits of serving. The most surprising blessing is how I feel when I serve. Some mornings I'm awake before the alarm and can't wait to get to church, but some mornings I'd rather stay in bed. In either case, the Holy Spirit shows up.
I cannot count the times I have shown up to church with a heavy heart full of my own woes, and 20 minutes into serving, I have forgotten all about them. That's not me — it's him.
Serving is as much about me as it is about those I serve. It energizes me, lifts my mood, gets my focus off of my own worries and frustrations, and redirects my focus toward helping those around me.
Serving also gives me a sense of ownership in Bent Tree. This isn't Pete's church to me anymore — it's our church. I'm not only a part of it, but I help shape it. I get to be one set of hands and feet for Christ as we bring this building to life.
I often think about a sermon Pete gave a while back about being excited to serve where he said, "It's my dishes week!" That's how I feel now: I don't have to serve. I get to serve.
God has revealed many things to me since I decided to step in and say yes to serving. If I do my part by saying yes, the Holy Spirit will do the rest. It doesn't matter how I feel when I start — he will fill in the gaps.
God doesn't call the equipped; he equips the called. Every time Marguerite asks me to do something new, my first thought is, "Hmm... Do I know how to do that?" But if I surrender the task to Christ, somehow "I" always figure it out.
I would challenge anyone considering to serve to pray about whether it's time to step forward and about where to serve. Then sign up for one job, one service. Take the first step. Try it. If you enjoy it, try it again sometime. If not, try a different task before you conclude it's not for you. Don't jump in and over-commit — that's not good for you or for the church.
If you would have told me five years ago where I'd be now, I would have said, "No way!"
*(Be sure to filter according to your campus.)