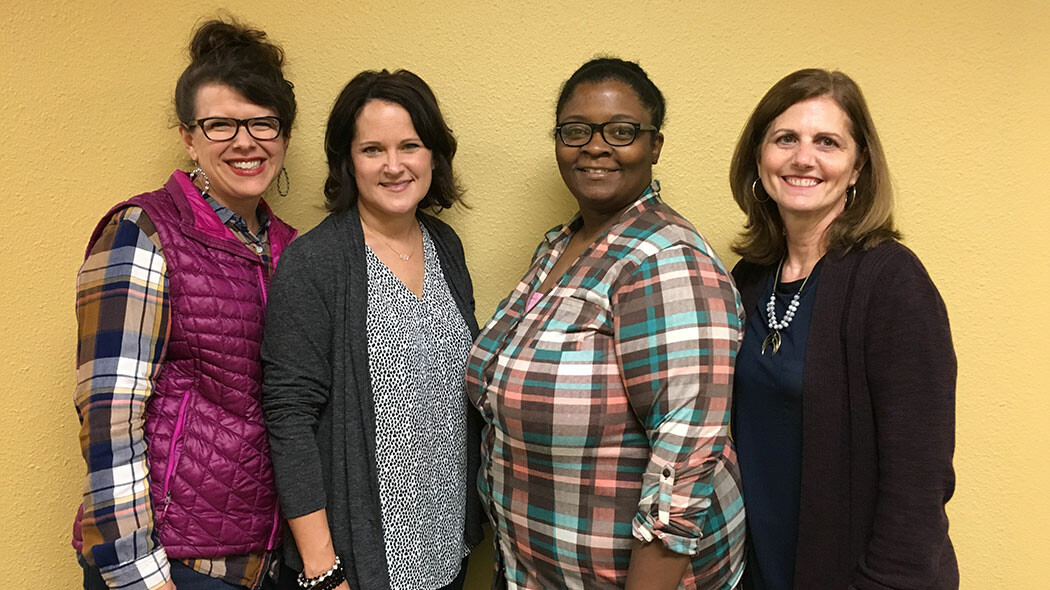 Michelle's Story from Bent Tree on Vimeo.
Michelle Henderson shares how she's experienced how Jesus alone can bring people together in love and bring restoration to our hurting world. She shared her story during the worship service at Bent Tree Carrollton on November 20, 2016. Transcript:
It's been a rough season for our nation lately. I understand challenges because I'm a wife of a patrol officer. We experienced great sorrow this past July as we attended the funerals of fallen brothers who were gunned down doing their duty in Dallas to protect and serve people who were so angry and upset at them.
I cannot explain to you the depth of my concern for my husband and our daughters as we watched the shootings in Dallas go down on live television. What I can tell you is since then, we've been moved to have open conversations with our friends who look different than we do and think differently than we do. I'm learning that many are mistreated simply because of the color of their skin. It grieves my heart to hear the stories of those I know and love being treated with such cruelty.
April Thomas is my friend. She would be here with me today, but she is out of town. She and her husband Kevin are raising three sons. Our friendship began years ago in a Moms in Prayer group in The Colony where we live. We'd gather weekly to pray for our kids, their schools, and our community. A strong bond forms when you meet regularly to pray for one another and do life together. I've prayed with April for her family and she's prayed for mine regularly, too.
At one prayer meeting April asked us to pray for her oldest son, KJ, who had been told on the band bus on the way to a football game to "go pick some cotton." My jaw dropped when I heard this. I had no idea that such hatred and cruelty was happening. April and her husband handled that situation with such grace and poise. I'm thankful our schools responded quickly and appropriately to make sure it didn't happen again. The sad thing is, though, schools may be able to stop behavior, but they can't change the hearts of students. Only Jesus can do that.
Soon after the police shootings last July, April and I had a deep conversation about race, the Black Lives Matter movement, and our families. We'd been friends for years, but I wanted her boys to know that my husband, Shawn, a white police officer, would lay down his life for them. And Shawn would be the first to call it when a cop has abused his/her authority in any situation.
As the Black Lives Matter movement progressed, our response was, of course, all lives matter. Which of course they do. But as a neighborhood kid pointed out to us, "Saying all lives matter as a response to black lives matter is like going to the doctor with a broken arm and the doctor telling you all bones matter." When I heard that, I got it.
As we talked the night after the shootings, I asked her about a time her younger sons had come over to hang out at our house for the day. The Thomases live two streets over, so the boys walked over in the afternoon. When April called around dusk to let me know the boys should come home, she asked if I would mind driving them home. It was then I realized for the first time that April fears for her sons in a way I'd never even thought of. Although he's young, April's son, Cam, was as tall as I am and my heart broke at the idea that people might perceive him as a threat. How far that is from the truth — April and Kevin's sons are great kids. As April and I talked about this, we allowed our love for one another to be the foundation. Our sisterhood in Christ is the bond that cannot be broken.
April and her family are like extended family to us. I love April. She's taught me so much and handled so much hate and heartache with love and grace and forgiveness. She recently began facilitating a Be the Bridge group. The purpose of Be the Bridge is to gather diverse people to talk about hard topics like race with honesty and love in the hopes of healing and reconciliation. We've met twice now, and I cannot wait to see this real grassroots movement continue to grow.
I'll admit I'm biased. I'm married to a cop. And he's a fine man on top of that. He would do no intentional harm and longs to be a part of the solution by being intentional in his interactions with the diverse community he serves.
Here's what I know: The only one who can bring us together in love is Jesus. Jesus can redeem, rebuild, and restore anything. It is in Jesus and through Jesus that I pray we can all grow. I've got some more growing and learning to do for sure.