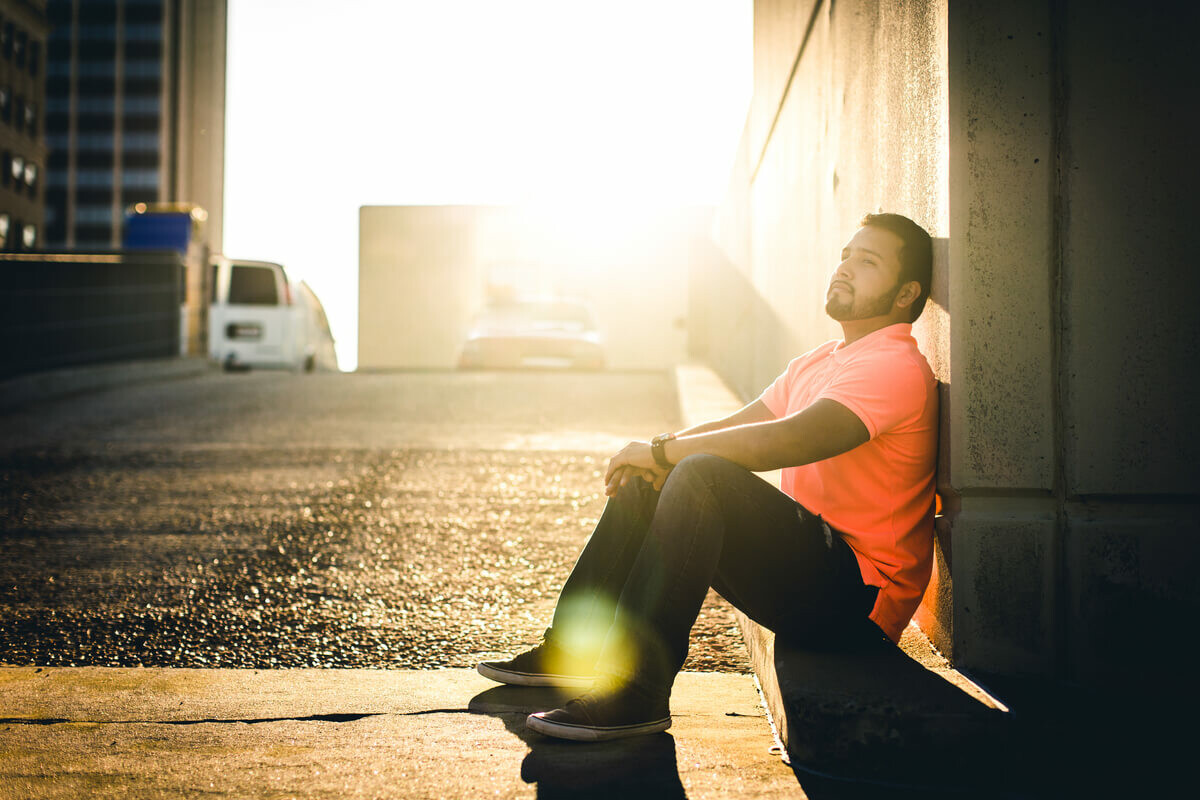 Processing through loss during the COVID-19 crisis
This COVID-19 pandemic finds us dealing with issues of loss. Loss of human touch and interaction, loss of routine, loss of emotional stability, and for many, job loss. I decided to get some expert advice on loss to help answer a few questions we have received. Bob Willis was a pastor of 18 years and a hospice bereavement counselor for 16 years. He is a speaker, author, and sculptor—who also happens to be my dad—so we tag-teamed a few responses to help all of us through this season.
Eric
One of the more common concerns I've heard is, "I thought this social distancing would be over sooner, and now it's really depressing to think we'll be isolated for longer than we thought. I feel the sadness and don't have any real motivation to do anything. Is this normal, and what can I do about it?"
Bob
COVID-19 has brought about changes in every life situation. We grieve the loss of normal. We grieve change. Yes, sadness is a very normal response to grief and change. We may also notice the loss of concentration and the ability to focus. It is typical to have several projects started, but nothing completed. To address some of these feelings, it will help to set goals for each day, things you would like to accomplish. This is also a great time to set aside time for a Bible study or devotion time.
Eric
Good point on change. When it is forced on us, it makes it that much more difficult. Daily to-do lists and goals for the day can help with motivation. I would add that it helps to be grateful each morning. As you pray, let God know of the people, places, and things you are thankful to have experienced, including God himself.
Bob
Absolutely! It will also help to limit your exposure to the news each day. Find a trusted and reliable source for facts and check it a couple of times each day. Connect with friends, renew friendships that need to be refreshed, or check on the needs of someone in a vulnerable setting (ill, elderly, alone). Plan a project to complete, perhaps organizing an area that has always been a challenge…use your time wisely.
Eric
On to the next question, which hits close to home as a member of our LifeGroup told us over our Zoom meeting this week: "I've just been furloughed. How can I come to terms with the fact I've lost my job?"
Bob
A helpful exercise is to write your responses to these five questions:
When did you begin the job?
What are some good memories, some very positive memories you have of the time on the job?
What are some things about the job that are hurtful and perhaps even negative?
What did you learn from the job that just ended?
How did this job change you, strengthen you, prepare you for what's next?
Eric
Yes, journaling thoughts and feelings are essential. Taking answers to these five questions and processing them will be important as God prepares you for what is next. Staying positive is going to be necessary and take some work.
Bob
That's certainly true. Depression can quickly become evident during this time of isolation. Consider a routine of physical activity; listen to some positive and inspirational music or podcasts; connect with a positive friend; look for opportunities to help someone who is struggling during this time.
Eric
Thanks, Dad. Your words of wisdom and resources are appreciated. We look forward to praying with and for you during this season of missing you physically. Don't forget to jump online for services each Sunday. Join the chat, and let's keep encouraging one another!
---
If you feel overwhelmed and need someone to talk with, Bent Tree pastors are available to talk. You can reach a pastor through email or by calling the church at 972-306-4477 and choosing option 4.