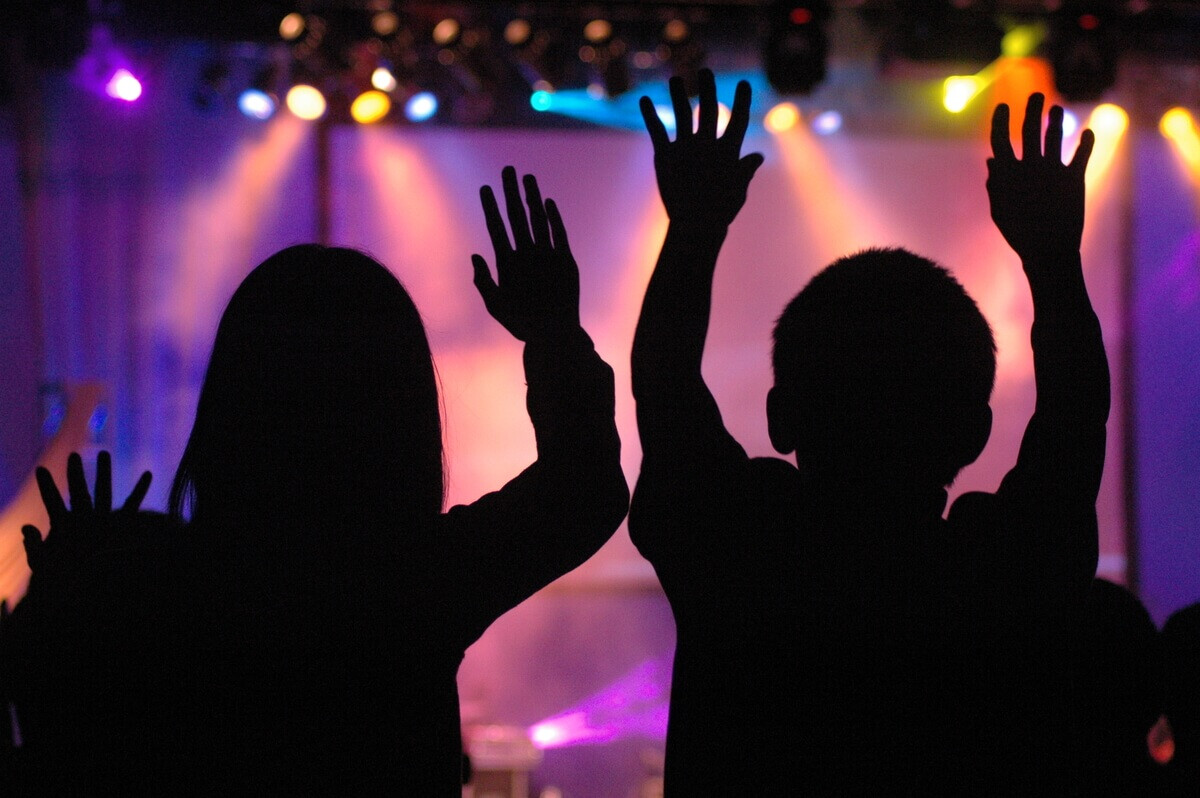 "Little pitchers have big ears" is a saying my wife Erin and I have been saying to each other often these days. Like a water jar with a big handle, kids ears are attuned to what adults are saying. My eight- and nine-year-old kids are paying more attention to our conversations, observing more carefully the example of our living (for better and for worse), and processing it in conversations with their friends. Parenting is getting real!
Navigating Sunday mornings
Family Sundays for us aren't always a walk in the park. Sitting in a dark room and paying attention for 75 minutes can be hard for adults, much less kids with shorter attention spans. But every time we do it, I'm pleasantly surprised at the things my little pitchers take in.
For us, it usually comes in the form of an arm-in-arm worship set (where I'm partly loving on my kiddo and partly making sure they don't topple from the chair they're standing on). Yes, they draw and color during the message, sometimes even take a little nap, but there are also times when they perk up and really dial in to the sermon. I know they're adding "hooks" to the pegboard of their faith.
"You have a place with us."
More than anything, my kids know that they have a place with us in the service. Every week before dropping them off for Kids Ministry, Erin will invite them to the main service. They typically decline so they can be with their friends, but on Family Sundays it's the perfect reason to be together. We love that they feel like they're a part of it all.
And sometimes, there's that great question in the car ride home that shows me something of what those "big ears" actually heard!