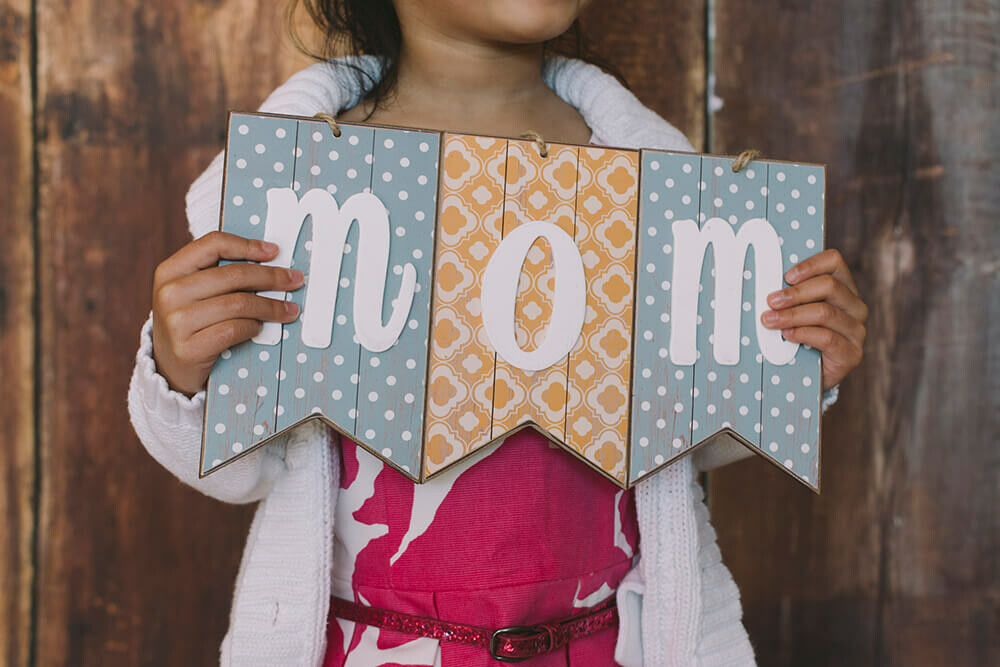 As I was waiting at the pediatrician office with my 15-year-old daughter, a mom with two little girls came in. The youngest was tucked under her wing and nestled on her hip; the oldest stood close beside, independent and obviously proud of her birth order and the freedom it gave her. Miss Fiercely Independent immediately struck up a conversation with us, telling us she was four years old, her sister was two, and her mom was a "really great mom."
It was the cutest. She told us multiple times what a great mom she had. Her mom just giggled, as we all do at the things that come out of our kids' mouths and shook her head, but her smile was from ear to ear.
I have no idea what prompted such words of affirmation and affection from this sweet daughter for her mom. Maybe she's at a preschool where they have been making a Mother's Day gift, or heard a commercial, or saw all the gift options at the store. It really doesn't matter what prompted it because the result was her mom felt amazing. After the initial embarrassment, Mama walked a little taller, smiled a bit bigger, and squeezed both her girls as they went to take a seat and wait for what we later heard must have been a few vaccinations — boo hoo.
A glorious, messy gift
It is super unusual for small children to broadcast proclamations of what a great mom they have to anyone who will listen, so I want to tell you — Mom, you're a great mom.
God created motherhood, and it's this glorious, messy gift. He has given you this unique season to pour out his love with such abundance to your little ones. It can seem overwhelming and exhausting, but there will be no other season quite like it, to love with such selfless abandon.
Roles don't satisfy
There's joy, there's pleasure, there's fun. But ultimately motherhood doesn't satisfy our souls. Only Jesus does that. Jesus alone is the only one that could ever fill that place in our hearts. He alone satisfies. So while motherhood is this really beautiful role that we get to play, it isn't our identity.
For those of you who dreamed of motherhood, but never got married and it never came to be; or those of you who are walking the tough road of infertility; for those of you who have been abused by your mom; for those of you who are expecting new life and feel overwhelmed and under-qualified: Soak in how very loved you are by God and how precious you are in his sight. You're a saint, justified, redeemed, sanctified, reconciled, righteous, accepted, forgiven, sealed, complete, chosen. You are a beloved daughter of the King, and he adores you.