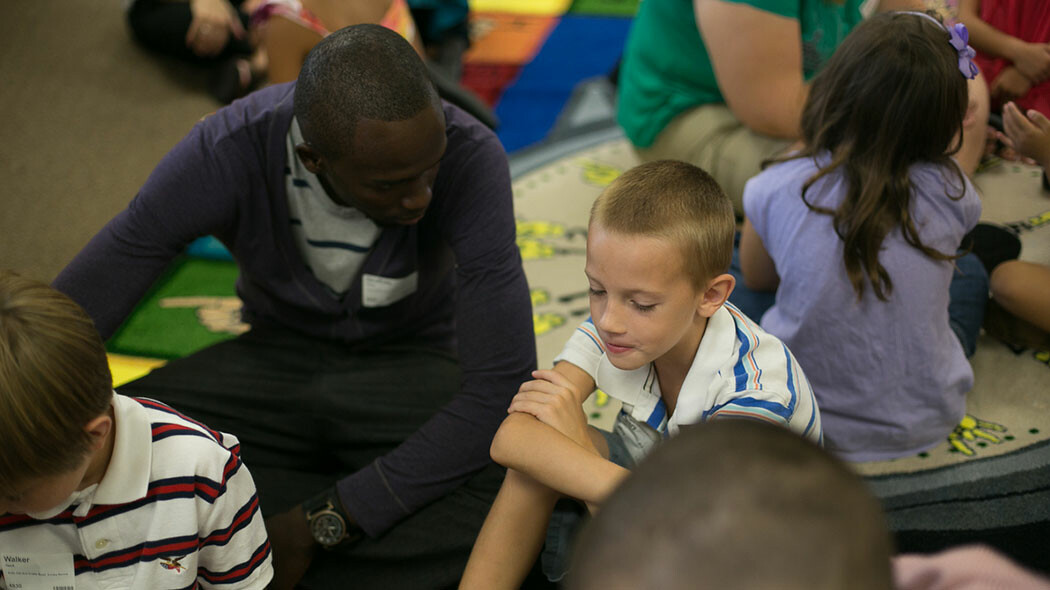 Mentoring: Speaking Truth into Lives
When I was nine years old, I was sent home from school because I had head lice. These little black bugs made a grand, unwelcome entrance into my Mexi-Rican, medium-sized afro.
I still remember my teacher's dreadful stare. I had no idea where I'd gotten these critters. All I knew was I was being sent home for my mom to deal with them. I remember my mom sitting me down with a large white bottle of RID® shampoo. Who remembers that stuff? It had this big red accusatory octagon on the front as if to say, "STOP! You have lice," as you lower your insect-ridden head in shame.
I still remember my mom's rough hands fiercely scrubbing through my thick hair as the little black bugs drowned in the white foam dripping slowly down both sides of my face. Yuck.
As I think back to that time in my life, I probably had as many lies deeply embedded into my head as I did lice. As I processed my parent's divorce from time to time, I could see how each lie might have been eating away at me, causing me to scratch my head in confusion and causing others to stare and wonder what was the matter with me. These lies would bury themselves deep into my brain, gently whispering:
"You're not smart."
"You're not good at sports."
"You weren't enough for your dad to stay."
What I needed was something (or someone) to wash these lies away for good. I needed the human equivalent of RID®. I needed a mentor. Someone to make a grand entrance. Someone to take the time to pick away at the lies one by one until they were drowning in white-hot truth, my head washed completely clean of them. Someone to care, to tell me I mattered, to remind me that I was good at some things, to tell me I was worth it.

Shortly after I met Jesus at 17 years old, a handful of people suddenly came, willing to step into the thickness of my life, wrestle with the lies one by one, and remind me of the truth of who I really was.
Bent Tree offers a way for you to make a grand entrance, too.
Our church is leading the charge in searching for mentors to infiltrate the hallways of McWhorter Elementary with the Life-giving message of grace.
McWhorter is a Title 1 school in Carrollton that has partnered with Bent Tree since 2011. For the next year, McWhorter is requesting 25 mentors, especially men, to offset a decrease in mentors over the last year.

Our mentors spend just one hour per week reading, talking, playing, and/or listening to a child at the school. By simply showing up consistently, speaking and modeling truth, you not only help these kids academically, but you are positioned to change the trajectory of their life forever.
If you're interested in mentoring a child and being used by Jesus to speak truth into a young life, click below to learn more and sign up: