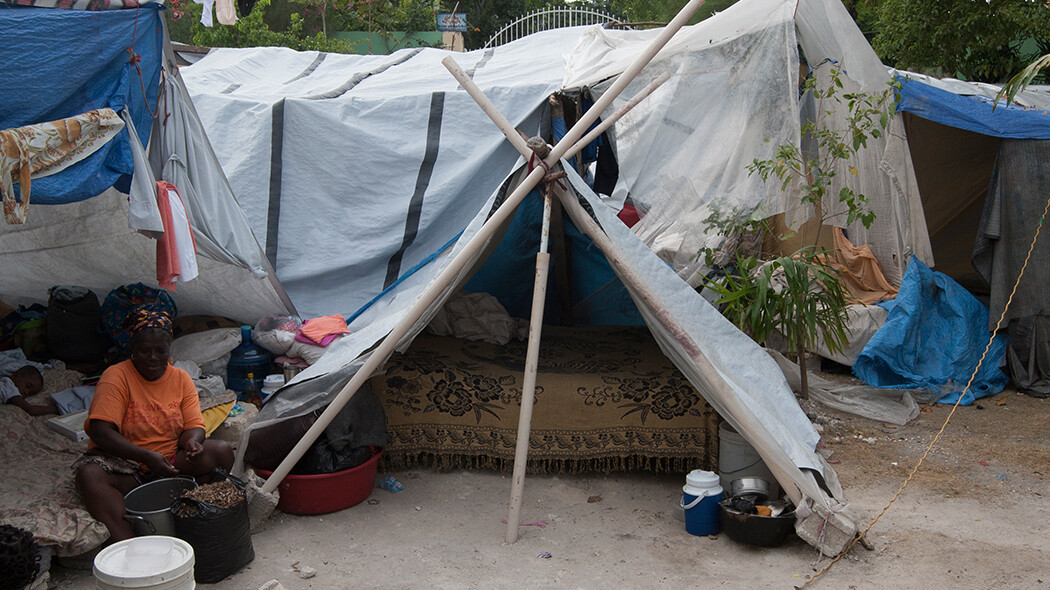 On Sunday, May 15, 2016, at our Carrollton campus, our Missions team told the story of one refugee family's incredible journey to Dallas. (See the video.)
Vianey and Yvonne Kayinamura led simple, yet fulfilling lives as farmers in the Democratic Republic of Congo until war forced them to flee to neighboring Rwanda. Placed in an IDP camp, Vianey and Yvonne spent the next 18 years raising their 12 children in abject squalor with thousands of other refugees, surviving on a rationed diet of maize and beans, while living in a tent-like structure normally suited for 5-6 people.
Clinging to the hope that they would one day be able to return to their home country and reclaim their former lives as farmers, Vianey and Yvonne painfully acknowledged that this would never happen. Incredibly, after 18 years of scratching out an existence in the miserable conditions of the refugee camp in Rwanda, the Kayinamuras were granted passage the U.S., where they would have the chance to rebuild their lives.
Excited, relieved and anxious about their new lives in the U.S., the Kayinamuras arrived in Dallas to discover that indeed, their situation had vastly improved. However, with their newfound progress, came unfamiliar challenges that would test their resolve.
Upon their arrival the Kayinamuras were thrust into new culture, learning a foreign language with only a matter of months to navigate their way to a place that they could learn a trade, situate their 12 children and secure jobs before their limited government aid ran out. Grateful and determined, with the help of others and faith in God, Vianey and Yvonne managed to succeed where many do not. They have found stable employment and their children are doing well in school.
Our Response
For the families that arrive in Dallas every week, beginning their journey with little more than what they could carry when they fled their homes, something as simple as a Walmart gift card provides much more than one may realize. Given the opportunity to choose what clothes to purchase, what food to eat and what color curtain to hang over the window provides these families with a sense of dignity and ownership that many have not experienced in years.
For this reason, we will be gathering Walmart gift cards to be distributed to Dallas area refugee families through our two local partnership agencies, World Refugee Care and A.L.A.R.M. (African Leadership and Reconciliation Ministry), with the intention of following the Lord's instruction in Scripture that we love our neighbors.
If you would like to participate and live in the Dallas metroplex area, please bring your gift card to the Carrollton campus on Sunday by June 5.
Or you can give online until June 12 directly to this effort.