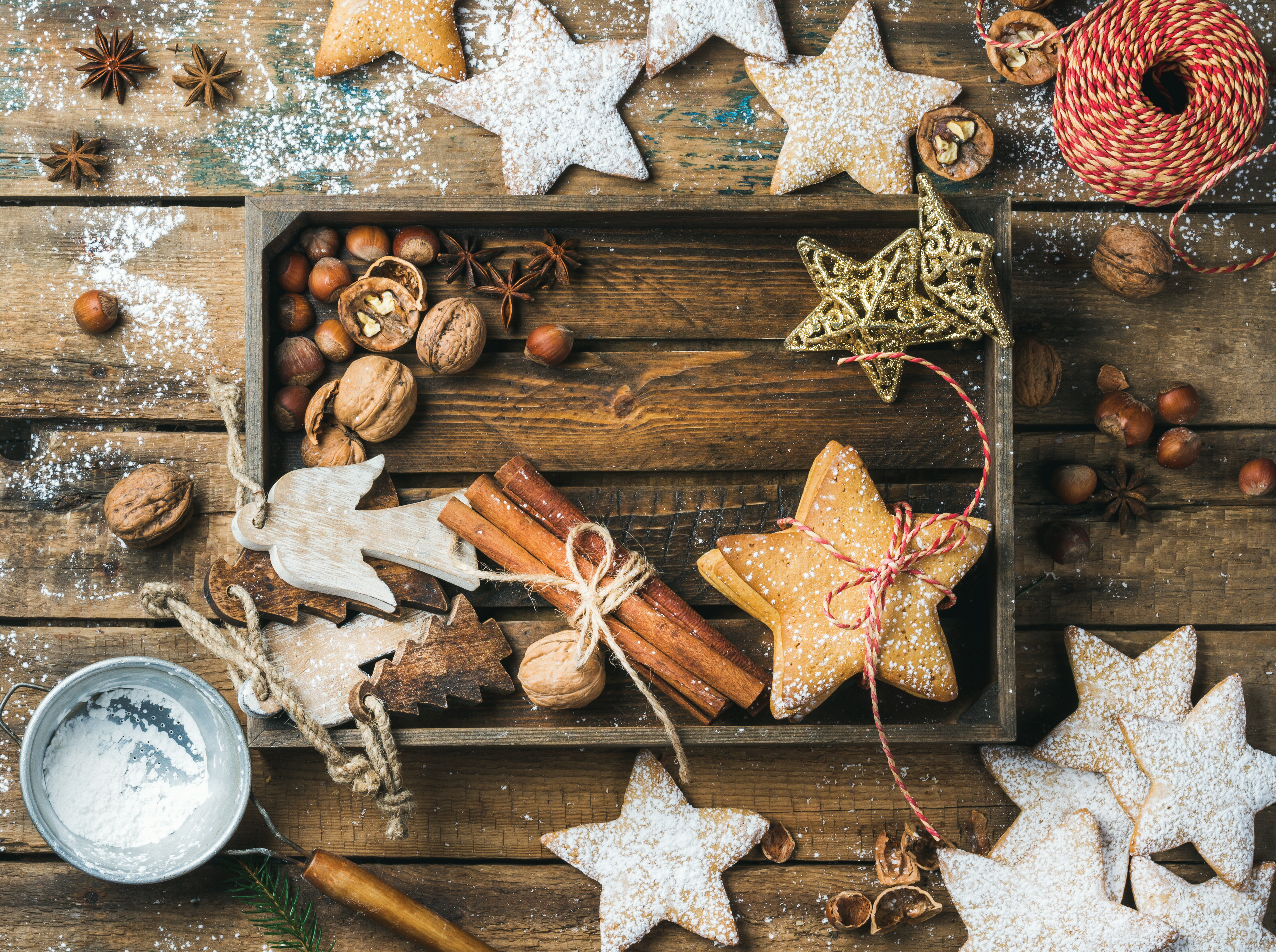 It was Christmas Eve, and the church auditorium was already filling up as my family and I made our way in and found our seats. The atmosphere was bustling, festive, expectant. But I just couldn't join in the mood. I'd been so stressed and busy with Christmas preparation and activities, and now that I'd actually stopped moving, a great weariness settled upon me.
The lights dimmed, conversations hushed, and a Christmas carol began to fill the room. There in the dark, where no one could see, tears of exhaustion and overwhelm spilled over, and I wept.
How in the world had I come to dread this season so much? Majestic, triumphant songs proclaimed joy to the world, but I was deeply unhappy. Trying to bring peace to my part of the earth only made me anxious. I was miserably working to make a merry Christmas, and all was definitely not calm or bright.
I had come to see myself as the one who made Christmas happen for the rest of my family. It was all on my shoulders. I mean, if the mom didn't do it, who else would bake the goodies, decorate the house, send out the cards, wrap the gifts, plan the activities, and organize the crafts? (Oh, and make sure it was all pin-worthy and a social media triumph, too.)
And not only was I exhausted, I was afraid — that I couldn't be enough or do enough — that I'd fail. That I'd forget to make a favorite food or include a beloved tradition, and someone would be disappointed. If Christmas didn't happen, it would be all my fault.
In the quiet of the service, as I poured out my weariness and fear to the Lord, the Holy Spirit quieted my heart. I listened to words of Scripture that reminded me about where it all began, and it occurred to me that I had forgotten who really made Christmas happen. God entering the world he created, taking human form, reaching out to us in his great love on our level and offering us salvation — this was the core; this was what mattered.
All the trying, working, and doing — God never asked this of me. Those goals were self-imposed. All he desired was that I rest in the truth of what he'd already done.
I had added layers of my own expectations, beyond what anyone was asking of me, least of all what Jesus was asking of me. All those festive treats and plans and holiday activities were fine, but when I fixed my focus on them, they became rigid rules that dragged me down and squeezed the life and joy out of my heart.
The perfect Christmas was already here — for me, for my family, for the whole world. I didn't have to do anything. Here, in this moment when Jesus slowed me down and gently and quietly reminded me of the truth, I experienced some of that good news of great joy. And what a relief to shed those self-made goals and expectations, and let go of my idea of Christmas.
Several Christmas Eves have passed since then, and I'm still learning to remember what really matters when this time of year rolls around. (It may take my whole life, but I'm okay with that.) And if remembering is all that takes place this year, Christmas will be perfect.