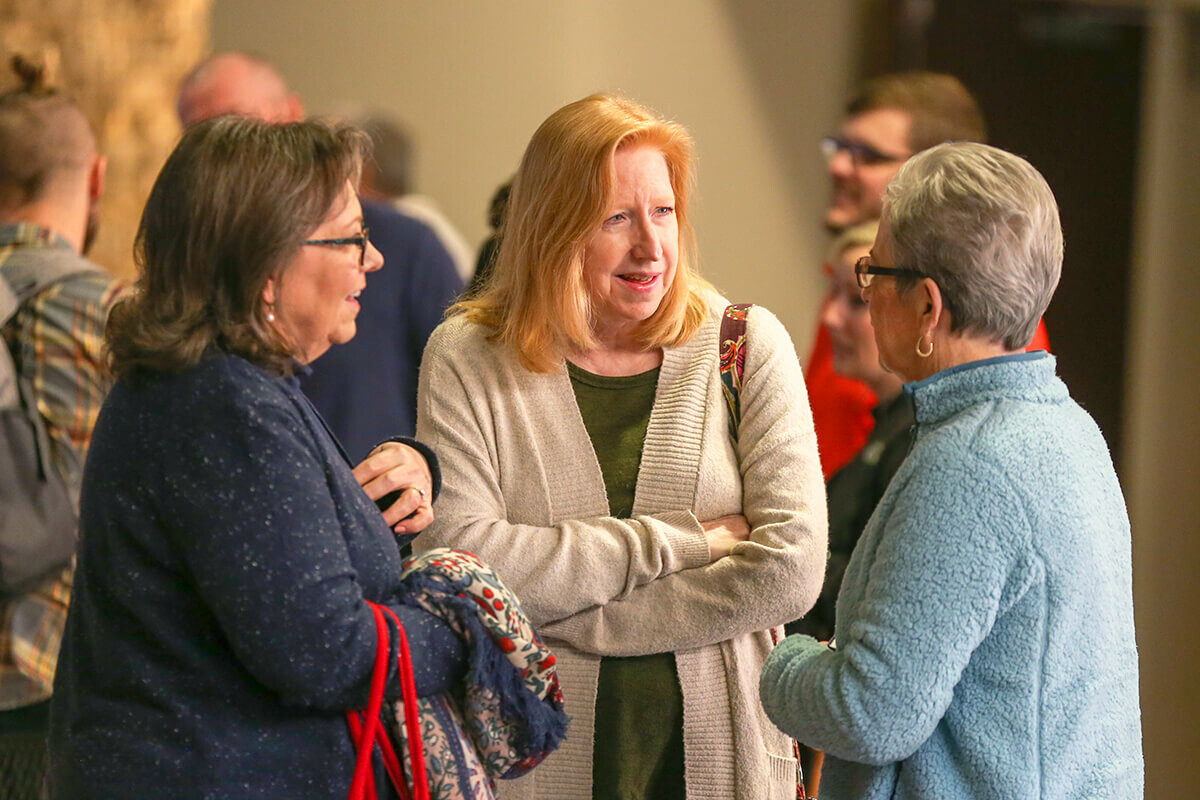 Jesus in the Small Spaces

This is part 4 of our summer blog series called "Encountering God in Crisis," where we explore stories from our past that teach us how to find hope in our present, no matter our circumstances. Gina Baldridge encourages us to look for Jesus in the small, and now digital, spaces where he continues to work.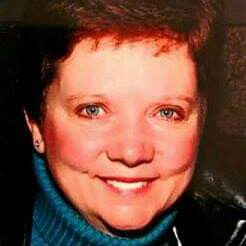 ---
New Year, New Beginning
It is January, a new year with new promise. COVID-19 is not evident onshore yet but the impact of the fast-spreading virus will be obvious soon. It is a Sunday afternoon at Bent Tree after the morning rush of services, kids programming, and multiple meetings has quieted down. Walking through the building I am drawn to the ministry that is now taking place in the small spaces, outside the large Sunday morning gatherings, and no doubt continues throughout the week at Bent Tree.
At one table in the coffee bar two people are meeting, looking intently through a book together, learning from one another in a discipling relationship. Down the hallway in the classroom area, a meeting is taking place where a small group is discussing an event they are planning. Near the auditorium, a group is gathering to film a video segment for a Sunday morning service. And, in the prayer room another small group gathers as a memorial service will start soon in the chapel. The presence of Jesus is evident here, in the small spaces, and these small gatherings will become even more important as a global pandemic is unfolding.
A New Year Interrupted
It is March and the new year with the new promise is interrupted by COVID-19. The virus has made its way, uninvited and obtrusively, into our lives as a nation, community, and as a church. The headlines are grim and get more challenging by the day, yet in this sobering time there are glimmers of hope as the church gathers in new ways—maybe not in the big gatherings at Bent Tree but small gatherings outside the church building. In the small gatherings, Jesus is still here with us, alive and well just as he was in our church gatherings in the building. From church on Sundays in the living room to Zoom LifeGroup meetings and Bible study gatherings to drive-by birthday parties, Jesus is part of it all and showing us new ways of connecting.
While our corporate gatherings at Bent Tree are important and I miss them, meeting together outside the building in small groups, serving each other in unique ways, discipling one-on-one and learning from one another is life giving—maybe especially now as COVID-19 has separated us. It is in these places that I have the freedom of being known because grace is lived out here. The author of Hebrews says it this way,
"And let us consider how we may spur one another on toward love and good deeds, not giving up meeting together, as some are in the habit of doing, but encouraging one another—and all the more as you see the Day approaching." (Hebrews 10:24-25)
Small Gatherings, Big Benefits
While I have benefitted from the teaching and worship at the large gatherings at Bent Tree, I have equally benefitted from the small gatherings. Small group relationships have supported and challenged me. They have provided much-needed community when social distancing made isolation a real possibility.
My friends, many of them Bent Tree members, keep me honest, tell me the truth, and love and support me through life's joys and disappointments. One example, through an ongoing challenging time with a personal relationship, small group members have asked great questions, listened well, and encouraged but also challenged me to look deeply at my own shortcomings and extend grace. They have reminded me God has something he wants to do in this situation and will, in his time, make the relationship whole again. Importantly, they have reminded me that prayer is my first line of defense and have prayed with me and continue to do so. What would I do and where would I be without their insight, care, and encouragement? I would be alone, trying to sort out life's complications with my own resources. That is not how God intends for me to live.
Thank God for a place to gather at Bent Tree in the big spaces – when the time is right. Thank God too for the small gatherings of us now, where we experience all that is good about the world. We need this. We were created for this – to be together, loving and encouraging each other, and experiencing the true picture of what it means to be part of the body of Christ.
---
Are you looking for a place to be known and loved? Bent Tree has a place for you to connect with others. Browse our available groups and let Jesus show you the great benefits of living life with other believers.