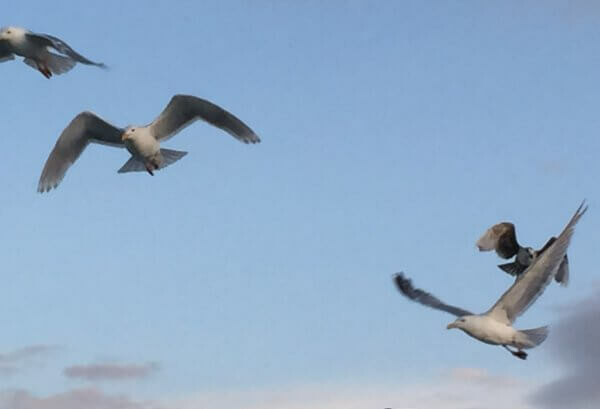 In Christ, Are You Free or On Parole?
Guest author Sandra Adcock is a Bent Tree member who utilizes her personal blog to expound on her journey of Life in Christ. The following story was originally published at sandraadcock.com. As Sandra likes to say, "Trusting in Jesus, you have more treasure than pockets."
---
The Bait and Switch of the Enemy
"Now prisoner 24601, your time is up, and your parole's begun." This is the voice of Javert, the antagonist embodied by Russell Crowe in the 2012 movie "Les Miserables." And it's the evil trickery of Satan and his minions in the ears of those who believe in Christ.
In the movie, prisoner 24601 is Jean Valjean, Hugh Jackman's character, and he has just been released after 19 long years. With hope, he exhales, "I'm free!"
Javert, obsessed with the pursuit and punishment of Valjean, hisses, "No!" He then hands papers to Valjean, identifying him as a criminal serving lifetime parole. "A slave to the law."
This is the bait and switch of the enemy! It's his attempt to get us to buy something other than the advertised item: grace.
In Christ, you have the free gift of grace. You are free from the law, alive to the Spirit. But Satan hates the abundant life of the Spirit. He wants you to live like you're on parole, like you're striving to please an angry God. One wrong move and you're out of fellowship with the Father. Living condemned, once again.
The Badge of Shame
"This badge of shame you'll wear until you die," threatens Javert, referring to "24601," Javert's name for Valjean. His badge of shame.
Some days, I can still live haunted by my life before Jesus. 24601. I'll hear the deceiver accusing me, taunting me to forget who I am in Christ. Sometimes "24601" represents a measuring stick. And his evil tactics cause me to wonder, Will I ever measure up? To be sure, this is a question Satan loves to fire up the flesh with, which, for me, looks like stepping back into performance. Performing to earn the love and acceptance of God.
What's the name the enemy calls you? What's the label he uses to shame you, to get you to believe you're serving out lifetime parole (as if your life in Christ is conditional), that it's all up to you.
So, is the freedom of Christ an illusion? Are you free or on parole?
The Promise and Power of God
"After he (God) called them by name, he set them on a solid basis with himself. And then, after getting them established, he stayed with them to the end, gloriously completing what he had begun. So, what do you think? With God on our side like this, how can we lose? If God didn't hesitate to put everything on the line for us, embracing our condition and exposing himself to the worst by sending his own Son, is there anything else he wouldn't gladly and freely do for us? And who would dare tangle with God by messing with one of God's chosen? Who would dare even to point a finger? The One who died for us—who was raised to life for us! …is in the presence of God at this very moment sticking up for us. Do you think anyone is going to be able to drive a wedge between us and Christ's love for us? There is no way! … absolutely nothing can get between us and God's love because of the way that Jesus our Master has embraced us." (Romans 8:29-34, 39, MSG)
In the hope that you'll grasp this phenomenal promise, read that puppy out loud! And read it as many times as it takes for Jesus to convince you of its truth. Parole is the illusion. The freedom of Christ is your reality.
Switch the Bait With the Truth
God calls you by name, and it ain't 24601. It's Beloved. Daughter. Son. Friend.
Equally important, Christ has established you. And he's going to stay with you, gloriously completing what he began.
And when the enemy hisses, "Look down, look down. You'll always be a slave. Look down, look down. You're standing in your grave," turn that lie on his head. You're no more in the grave than Jesus is!
Look up, look up! You're free. Indeed, you're free! Look up, look up! You're standing in his grace!
Question: Concerning your life in Christ, what are your thoughts about Christ "gloriously completing" what he began?


Finally, want to watch the clip from Les Miserables? Click here to view "24601."