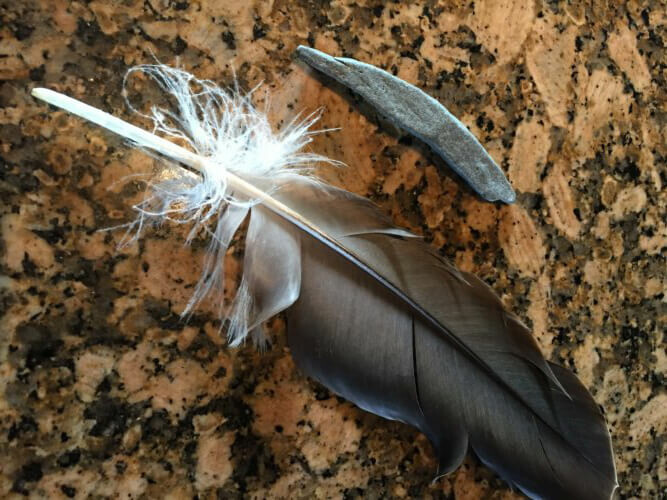 How to Discover Your Unique Purpose
Guest author Sandra Adcock is a Bent Tree member who utilizes her personal blog to expound on her journey of Life in Christ. The following story was originally published at sandraadcock.com. As Sandra likes to say, "Trusting in Jesus, you have more treasure than pockets."
---
Your Unique Purpose
Created with tremendous intentionality, you have a unique purpose for precisely this moment in history. You're not random or a mistake. On the contrary, deliberate and valuable. In fact, there's no one exactly like you.
In Christ, we are all children of God enjoying our union with him. We are all instruments in his hands, but each instrument is unique. You are one-of-a-kind. God longs for you to discover your unique purpose, the expression of the Life of Christ through you, individually.
It's in Christ that we find out who we are and what we are living for. Long before we first heard of Christ and got our hopes up, he had his eye on us, had designs on us for glorious living, part of the overall purpose he is working out in everything and everyone. (Ephesians 1:11-12, MSG)
One summer night, while visiting Carder and Monika in Alaska, the midnight sun kept me awake. So I skimmed their bookcase to find a good read. Flipping through "Wild at Heart" by John Eldredge, I stopped in the chapter titled, "Healing The Wound." As I read, John's desire to know his unique purpose caught my heart's attention.
Ask God to Reveal
"What is my name, Lord? I yearn to hear from you a word, an image, a name." John then encouraged, "Stay with the question until you have an answer." Love that! So I began to pray, "Lord, what is my name? I yearn to hear from you a word, an image, a name." I decided to stick with it until Jesus answered.
A few days later, we're fishing in Prince William Sound. Gorgeous! But then nature calls. Carder says, "Let's head over to that island we passed." Beating everyone back to the boat, I start looking at rocks on the shore.
For years, on special trips, I've asked God to express his love for me with rocks. He loves to do that kind of thing! This long thin bluish grey rock catches my eye. Taking it into my hand, I instantly hold it like a pen. At the same time, Carder runs up yelling, "Sandra, I've got something for you! I know God wants you to have this." A most coveted pristine eagle feather! Wiping away tears, I move the pen rock into my left hand and hold the feather in my right. Again, I naturally hold it like a pen. How cool is this: a rock pen and a feather pen! And that's when I realized God was answering my prayer. I'm a pen! Jesus is the writer, and I am his pen!
Trust Him to Fulfill
As you ask God to reveal your unique purpose, his answer will be full of life and hope, for you and for others. It's how he wants to express his love for others through you. This is the voice of God to you and through you for the benefit of others in need.
2 Timothy 2:21 tells us we are instruments in the Master's hand. But instruments can't play themselves.
But can the ax boast greater power than the person who uses it? Is the saw greater than the person who saws? Can a rod strike unless a hand moves it? Can a wooden cane walk by itself? (Isaiah 10:15, NLT)
The longing you have in your heart to be useful, to fulfill your unique purpose, matches perfectly with the longing in Christ to live through you!
Now to him who is able to do immeasurably more than all we ask or imagine, according to his power that is at work within us. (Ephesians 3:20)
What is your unique purpose? Ask the Father, "What is my name?" Yearn to hear from him a word, an image, a name. Stay with the question until you have an answer.
Here's one of my favorite sermons by Senior Pastor Pete Briscoe from the series "What Will Jesus Do." He brings the concept of instruments to life in the first ten minutes! Enjoy!