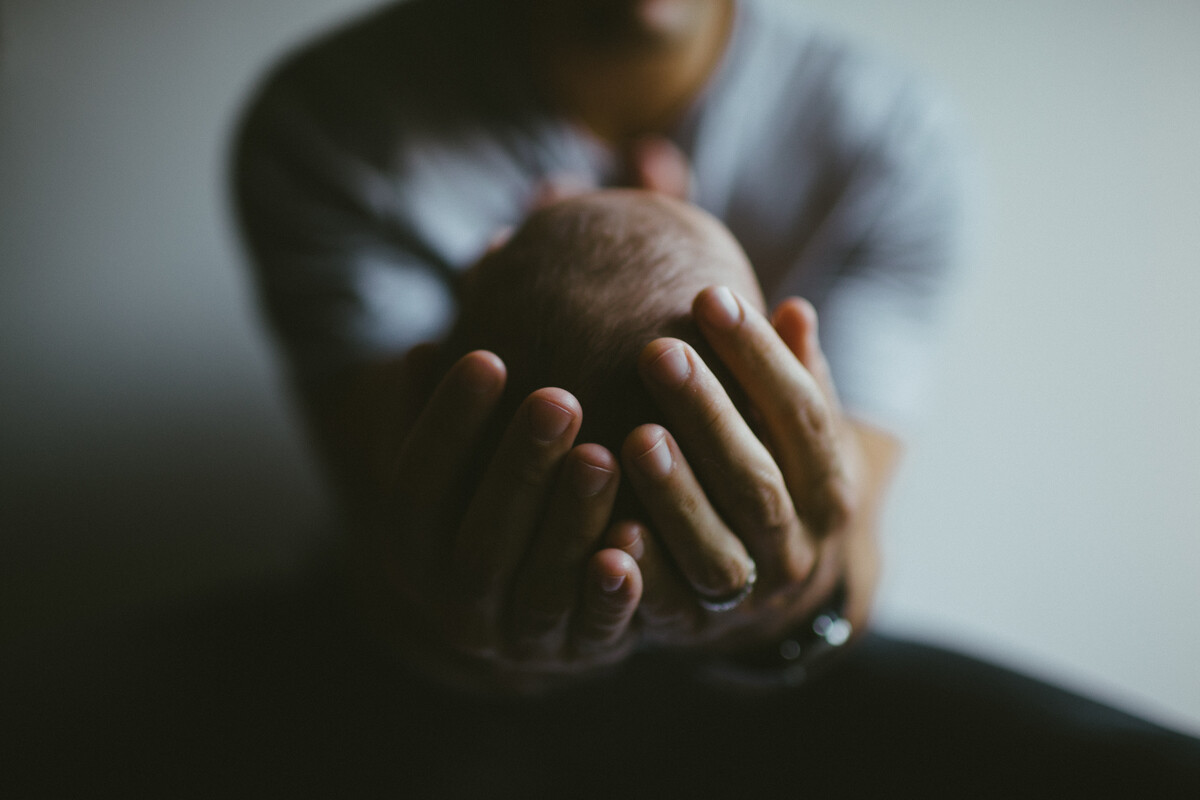 J.G.M. from Bent Tree on Vimeo.
Wayne Cagle describes how he said goodbye to his grandson. This story originally aired in the worship service on November 1, 2015 (Wayne sings at 18:31). Transcript:
Five years ago my daughter, Kelsey, informed me that she was pregnant. And she's not married; it's not the that way we had raised our kids. It was profoundly disappointing, and I was quite angry for a while. But I began to get excited with the idea that a little baby was going to be born, was going to be my grandchild, for the first time.
August 29, 2011, Julian Gabriel Moss was born. Man, he was adorable! I remember sitting down holding him — he was so small. And just like when I was a dad, I had that "grandpa arm" ...trying to hold him, not wanting to drop him. But there was something just so different about holding him because I knew this was a different kind of relationship I was going to have.
When he was just about two months old, I was preparing for a trip to go to Russia for a worship conference. I remember the last time I saw him he was facing outside the back window of my daughter's car as she drove away. And then I left for Russia.
[While in Russia] Someone tapped me on the shoulder and told me there was a call from the States. It was my wife on the phone. She had told me he had hit his head and that he was in the hospital. I said, "Do I need to come home?" And she said, "Yeah, you need to come home." And my heart sank.
I arrived in Dallas and went straight to the hospital at Children's [Medial Center] to see my family, to see Julian. And everyone looked… stunned. And they led me in to see Julian, and he didn't look the same. He had all these tubes in him, machines to help him breathe, and he wasn't moving.
Probably one of the most difficult things I've ever had to do was to watch my child hurt for her child. Each day that we waited it was very clear that Julian wasn't getting better. It finally came to October the 30th, when they told us that his brain wasn't active.
The family said goodbye.
My wife and I stayed in the room as they disconnected the machines. And we watched his little heart monitor, and we held him, and we sang to him. We sang him into the arms of Jesus, with the song "I Will Rise." Because even in that moment, we had a hope.
We know that one day we will see him. But we still hurt. My daughter still hurts. Each October 30th that comes by it's a little easier. It was Christ's indwelling presence in me that gave me hope that one day I would see Julian again. And it is Christ in me that gives me the assurance that one day I will be with Jesus, and I will be with my grandson, Julian.