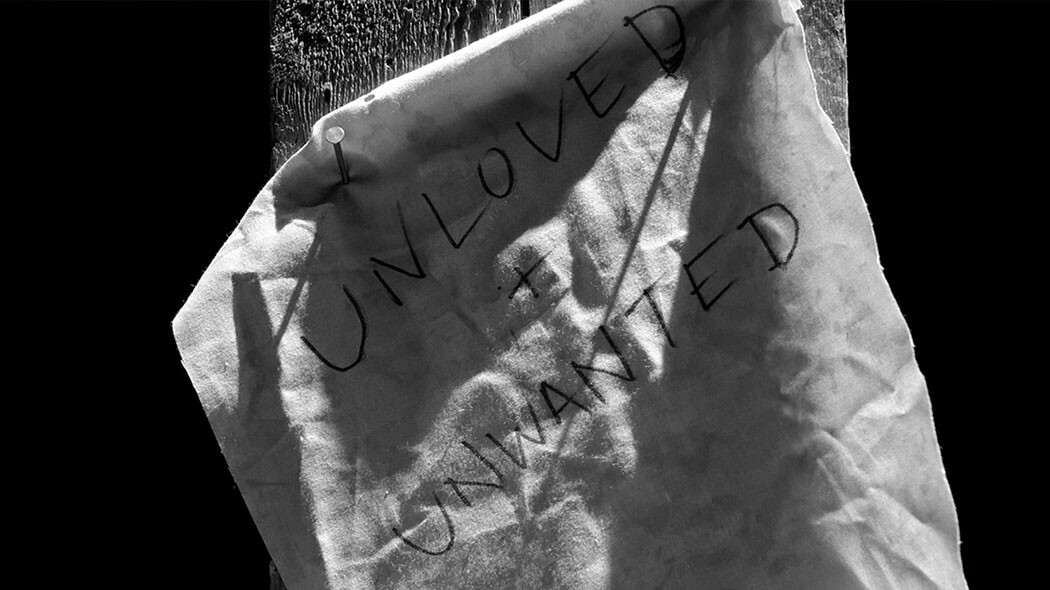 Giving Jesus Our Tired Rags
New Rags for Old from Bent Tree on Vimeo.
Jesus trades the rags of our pain for his healing life. Four Bent Tree family members share how they've found this to be true in their own lives.
This story originally aired in the worship service at Bent Tree Carrollton on Easter Sunday, April 16, 2017. Transcript:
Unloved & Unwanted
Growing up, I had a tough life. My mother was an alcoholic, and she really picked on the girls more than the boys. I didn't know that I could be loved.
I got married and my ex-husband was a drug addict. He didn't force me to — it was my choice — but I also started doing drugs.
My friend Theresa who works at the pharmacy always asked me to come to Bible study. She knew what was going on with me. She knew my husband died and knew I was lonely. She didn't know my whole story, but she knew [enough]… And that's why I think she kept asking me to go to Bible study with her. She knew I needed Jesus in my life. She told me it was God who kept telling her to ask me. And I'm so glad she did.
[Those in the Bible study] started telling me they were glad I was there and how much Jesus loved me. [Theresa] started to read the Bible. She explained everything and allowed me to ask questions. I felt all this weight off my shoulders and this love coming into my body that I've never felt before. It was simply beautiful. I can't tell you the feeling that I felt.
That was Jesus. And now I have that love every single day. What a glorious feeling! Jesus is now my best friend forever, of course.
---
Need for Acceptance
I was trying so hard to get everyone's approval, and it just wasn't working. I would lie about who I was, lie about what I liked to do, lie about interests, or about what I did over the weekend — all just to seek their approval. There was a lot of shallowness in my life and a lot of deception, which turned to bitterness, loneliness, and depression.
I'd been acting for so long and I didn't truly know [Jesus]. It was through a small little college group that relationships started forming and I started feeling really known and accepted. That's when the Lord came in and said, "The reason you feel accepted is because you see Christ in these people. You're experiencing Christ's love through these people.
He wants me. He desires a relationship with me. It's something I'd been longing for and desiring my whole life and looking for in all the wrong places and in the world. I realized he knew every part of me and that he still wanted a relationship with me.
---
Self-Sufficiency
Being a young career woman in the 1980s, you go and you achieve. You wear the big shoulder pads, the big hair, and everything is exaggerated. That's where I found a lot of my significance. I didn't know what it was called, and I didn't realize I was doing it, but I learned a pattern of accomplishment, doing things on my own, striving, people-pleasing, and beating up on myself if I thought I'd failed.
I blamed myself for everything — I was somehow the cause of everything that happened because I was at the center of my world, good or bad. It brought me to a point of personal devastation. I was in an identity crisis like you've never seen.
God brought me to a point to walk in the Spirit is totally different than what you're doing. You don't know what it means… You don't really even know what it's about. But I'm about to teach you.
It was all worth it. If those were the things that needed to happen to bring me to the point where I am now, where I see his loving kindness and his face, then it's all worth it.
---
Material Things
The old Luis searched for happiness in material things, in places, in money, in work.
The new Luis knows that happiness come from Christ. This life on Earth has highs and lows, but when you have Jesus Christ in your life, it's easier to handle these situations.
He speaks to me and says, "Look for me in these ways." In the new Luis, my happiness is the Lord.