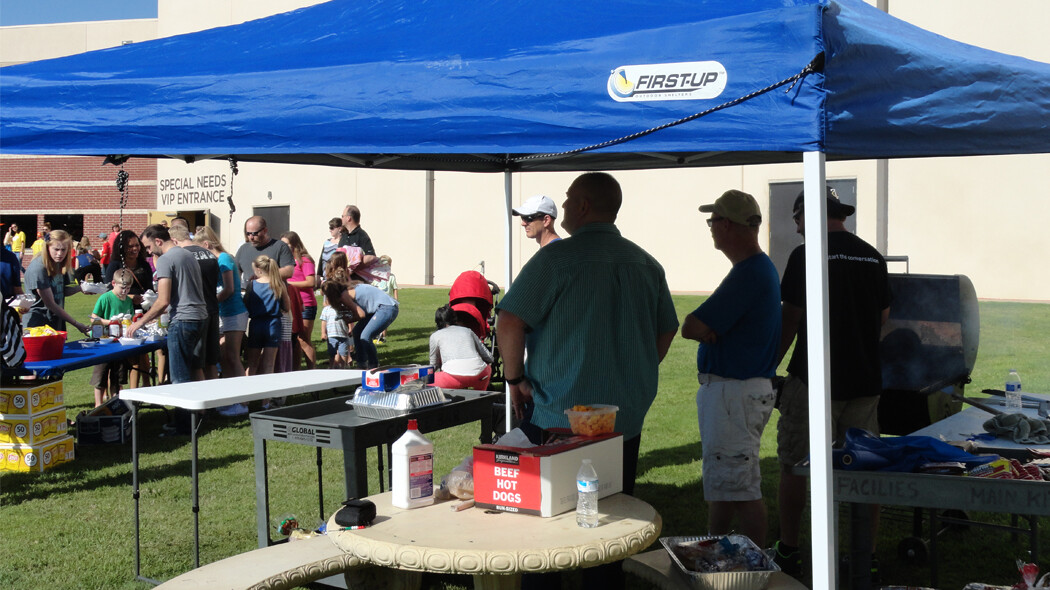 For our most recent Kids' Ministry event, we had a great Bent Tree couple travel 1,000 miles to serve with us. Here's what Helen wrote to us after she returned home. ~ Steve
Bent Tree family,
We belong to a small group of believers located in Tomah, Wisconsin. We meet on Sunday mornings and stream the services from Bent Tree. We have been meeting on Wednesday evenings as well, and currently going through the Galatians study "Dance Lessons."
We are extremely grateful for Bent Tree, and the willingness to share the messages of God's grace with everyone. As we have worshipped with our brothers and sisters streaming Sunday morning services, our desire was to visit Bent Tree Carrollton. We were able to visit the same weekend as "Springle Jam."
You all have given so much to support sharing the messages from Bent Tree with us that we wanted to serve during Springle Jam. We got there, asked where help was needed, and were put to work serving with the grilling team. We immediately felt welcomed, loved, and a part of the family. We have learned that serving is one of the best ways to get know others. We had the opportunity to ask questions and learn from the Kids' Ministry team and those attending the event.
Later in the afternoon we were able to just walk around and watch the families enjoy everything you had set up for them. We watched the fun games, activities, and we got see Steve Frissell ride the bouncy ball to victory (crashed and did a face plant at the finish line).
Afterwards we were given a tour of your facilities. You all are truly blessed to have such beautiful facilities and so, so many opportunities to serve. We also noticed you have so many great activities and groups that meet every month.
The next morning we arrived early for Sunday services, got some coffee and a muffin, and observed how you greet the visitors. We worshipped with you all and got to learn more from the book of Daniel. Sadly, we had to leave. We soaked in as much as we could and, Lord willing, we'll be able to use the experience as an example on what God would want us to do as the body grows in Tomah, Wisconsin.
In closing, we want to thank you all for putting your services out for us to be able to participate and grow. With the live streaming and your website, you are spreading God's Word and your example all over the United States.
Thank you, Bent Tree family!
Todd and Helen
"By this everyone will know that you are my disciples, if you love one another." (John 13:35)