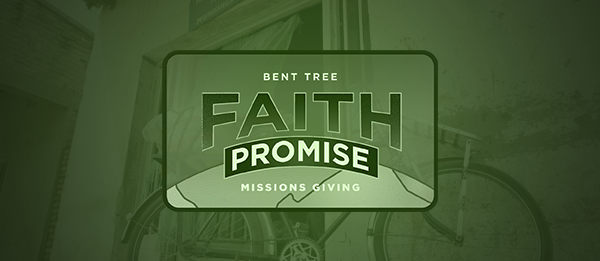 Faith Promise Update (Feb. 2017)
Faith Promise pledges and 2017 budget hit new highs!
Thank you for your generous pledge to give to Faith Promise in 2017! We received 824 pledges for a new record high of $1,726,173. With the pledged amount and great 2016 year-end giving, we have been able to set our 2017 Faith Promise budget at $2,060,000. That is an increase of $439,741 or 27.1% over 2016.
Here are some highlights of what we'll be able to do with the increased budget:
Increase our total Local Missions budget by 12.2%
Support three new local ministries
Provide partial monthly support for 51 missionary units serving in 22 countries
Support five new missionary units
Increase funding for 10 of our global ministry partners
Increase our Maratha budget by 10.9%
Fund the drilling of nine water wells in Maratha villages (on average, six will produce water)
Add four new projects that will impact the Middle East this year
Increase our Crisis Response reserve by 102%
Add support for two new Children at Risk ministries
Faith Promise 2016 Results
Faith Promise giving in 2016 also set a new high. Actual giving was $1,736,077, exceeding our giving target of $1,400,000 by $336,077 or 24%. In 2016 we were able to invest a total of $1,626,175.
Faith Promise Investments by Four Cs Strategy: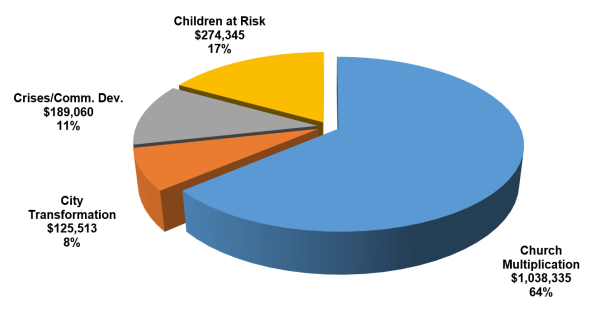 Meet One of Our Ministry Partners
Bent Tree Faith Promise supports 19 local mission agencies, five long-term, multi-year global partnerships, and 36 other global ministries. In this edition of the Faith Promise Newsletter, we would like to introduce you to one of our long-term, multi-year global ministry partnerships.
ALARM: Central Africa
ALARM (Africa Leadership and Reconciliation Ministries) is an African-led and African-based organization that focuses on equipping leaders with the skills and knowledge needed to truly transform their communities. ALARM trains leaders across east and central Africa in biblical theology, conflict resolution, forgiveness, mediation, leadership skills, and reconciliation. Through their training programs, ALARM develops leaders, reconciles relationships, and transforms communities.
In 1999, Bent Tree started supporting ALARM and has worked with them in Burundi, Rwanda, and Tanzania. Recently, ALARM asked us to commit to a four-year plan to train pastors and women leaders in the Democratic Republic of Congo (DRC). To learn more about ALARM, check out the video below: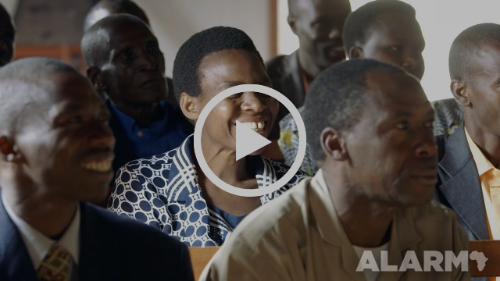 To find out more about missions, visit benttree.org/missions