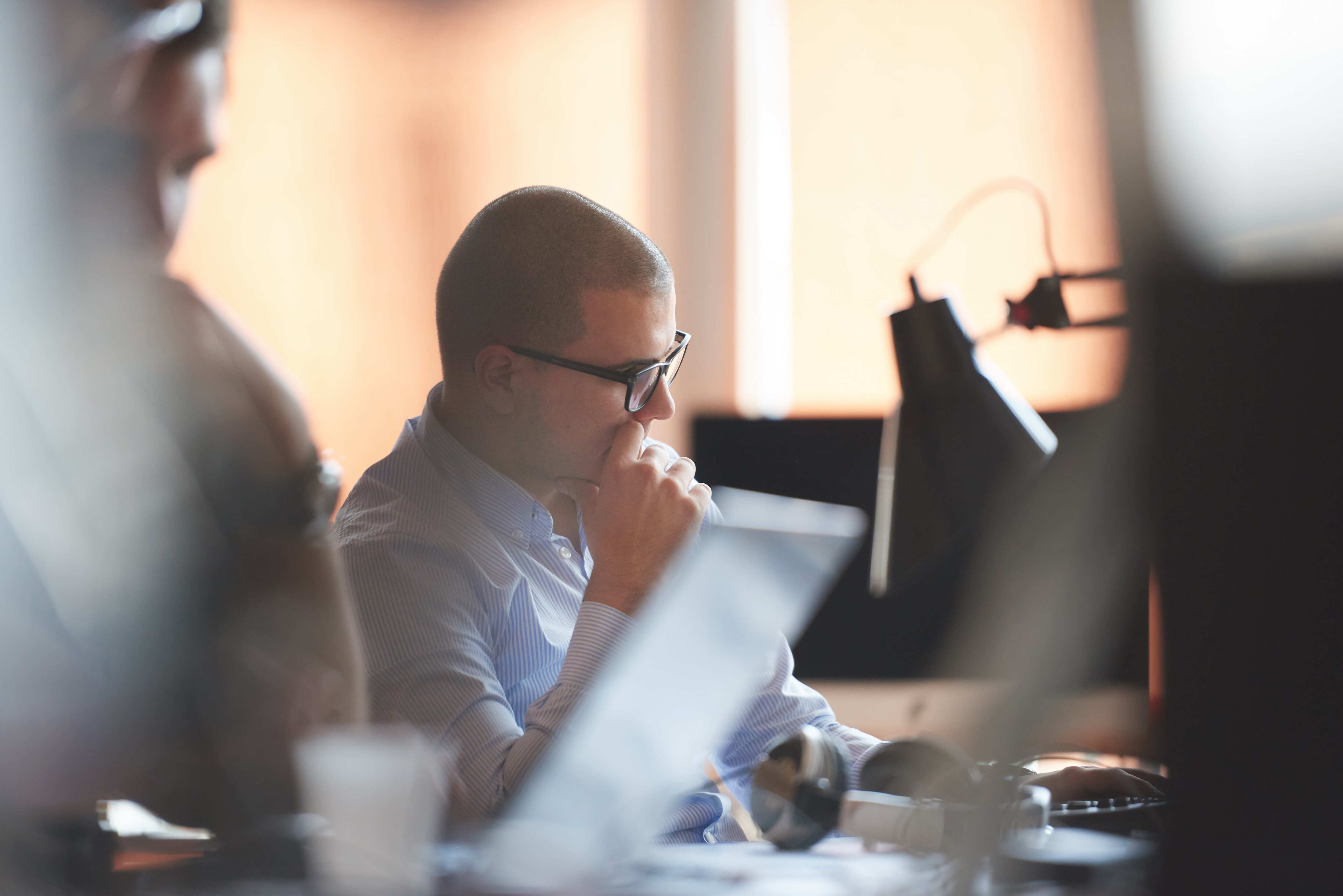 Bob Baldridge shares how he is learning to turn to the Lord when he needs wisdom in his workplace. —Bruce Decker
---
Recently, I was trying to make a decision about making a rather large purchase for a new machine in my company. Instead of spending time in prayer about this, I was reverting back to my old flesh pattern of doing a bunch of different economic analyses.
I am analytical by nature, and so it's just natural for me to just spend my time there, working on excel spreadsheets and doing "what if" scenarios. It's all great, and all expected in business, right?
The problem is, I lack wisdom. I can do the analysis, but I can't see the future. I think I know what might be right for my business, but I am too close to it. How wrong-headed is that for a believer in Jesus Christ who is literally indwelt with his Holy Spirit and who wants to give me wisdom if I will simply ask him?
The more I grow in my walk with the Lord, the more I see the folly in trying to make decisions without him. Any attempts to be independent just keep me from receiving the wisdom that he has for me.
I could not get peace about my decision. It consumed my mind all week. As the week went on, I finally woke up to the fact that I had not once prayed about this decision. The Spirit was prompting me and I needed his help. I have learned that when I am not at peace, it is usually because I have not sought the Lord's help in a matter.
So, I put the spreadsheets aside and just prayed. Not one day, but several days in a row. I also asked others on my team at work about this decision, and I listened for the Spirit's answer.
It was not until the weekend that I began to develop a sense of peace about the decision, and the Lord started to show me how much sense it made. It was the right decision after all, but I needed that confirmation from the Lord.
His Spirit was always available to me — I just wasn't including him in my plans. Once again he showed me that he is available and will give wisdom generously to me if I will simply ask him in faith.
James 1:5–6 is a promise from God that he will give us wisdom generously if we simply ask him in faith. I am learning as I grow that it is not just in spiritual matters or in problems I encounter in life where I need God's wisdom. I need it in my business as well, which happens to be where I spend a good amount of my time.