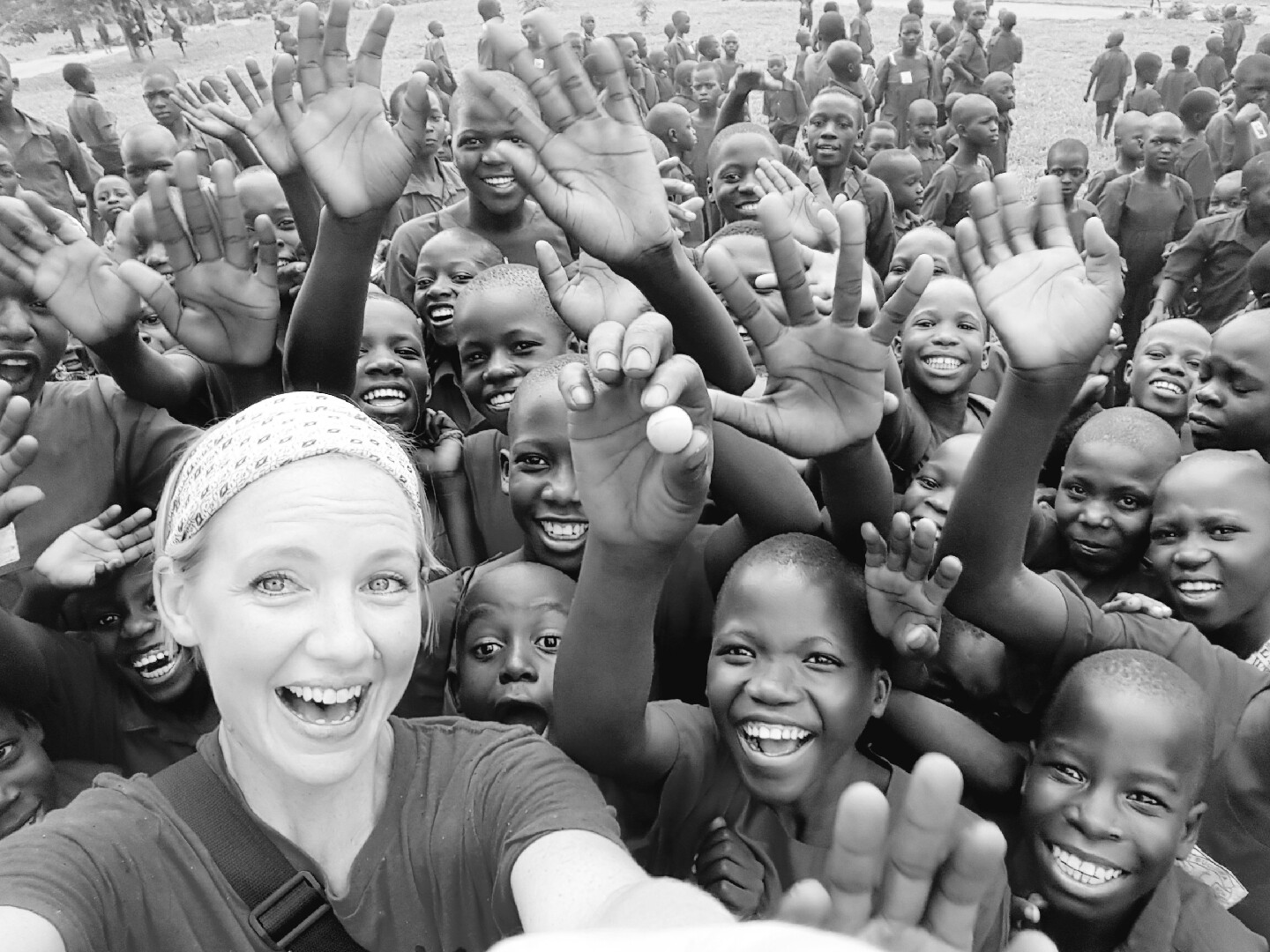 Each Person Is Worth a Party
I sat in a chair at the front of a small church building as about 900 Ugandan children stared at me. For most of them, my team and I were the only white people they had ever seen. It's not common for them to have foreign visitors.
I studied their faces, their expressions, and their body language — and couldn't help but notice their feet. Only a handful of children wore shoes while most ran around barefoot. I noticed deep wounds in several children's feet and watched as the flies would crawl in and out, unnoticed by the child. There were others whose flesh was being eaten away at their toes, which I was later told was leprosy.
I was different. I had different hair, different skin, different eyes. My language sounded funny. I sat in my chair with my Nike shoes and new clothes I had bought for the journey. I had no immediate signs of physical trauma.
They lived a life I knew nothing about, and vice versa. We came from different worlds.
But that didn't hold them back.
Our two worlds collided as they received and welcomed us into their space. They sang, danced, laughed, and hugged us into their hearts. We visited different villages, homes, and schools on our mission journey to Uganda, and every time we showed up there was dancing. And singing. And yippy-ing. And the biggest welcome party I have ever experienced!
I learned something significant in Africa. It doesn't matter how different someone may be — each person is worth a party. We all long to belong and to be ushered in with singing and dancing. How sweet it is to be welcomed in such a way. A foreign neighbor, a work neighbor, a school neighbor, or a next-door neighbor who might experience the incredible gift of love — of Jesus — is worth a party.
That's why we neighbor. That's why we go out of our comfort zone to connect with someone who might be different. For another person to feel accepted and welcomed into a tribe is worth every awkward moment and insecure thought we may experience.
It's who Jesus is. It's who we are.