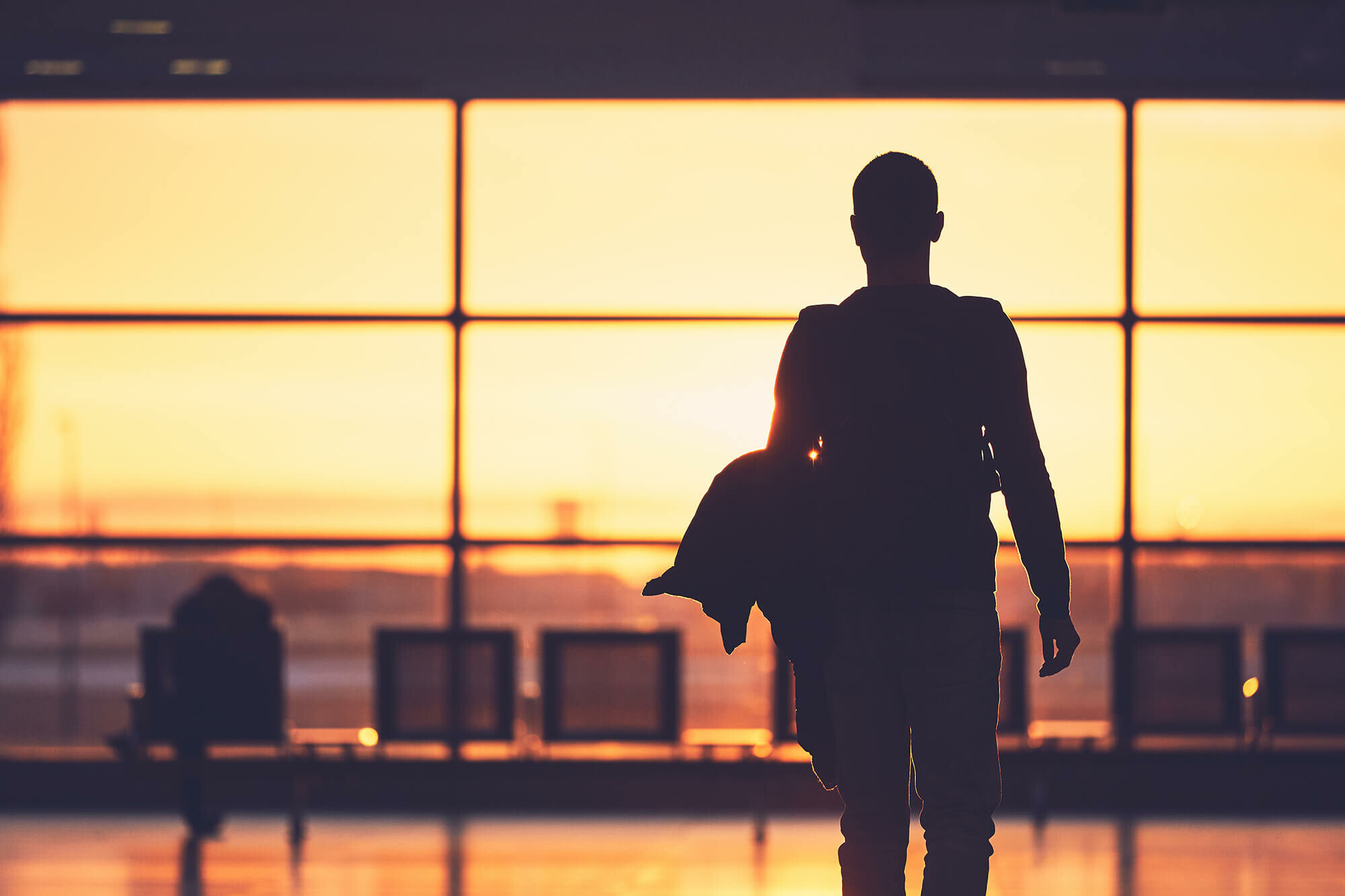 Ditch the Plan. Trust the Relationship.
Guest author Sandra Adcock is a Bent Tree member who utilizes her personal blog to expound on her journey of Life in Christ. The following story was originally published at sandraadcock.com. As Sandra likes to say, "Trusting in Jesus, you have more treasure than pockets."
---
Independence or Relationship?
Could it be that the solution to every problem, conflict, and mess you encounter is the same solution?
Larry Dale and I recently enjoyed watching Nicolas Cage again in the movie "The Family Man," which tells the love story of Jack and Kate. In the beginning of the movie, they decide to pursue career paths apart from one another. Saying goodbye at the airport, Kate urges Jack to ditch the plan and trust the relationship. But Jack flies off to London, leaving Kate heartbroken.
By the end of the movie, years later, they're back at the airport. A transformed Jack urges Paris-bound Kate to ditch the plan. Trust the relationship. Kate says, "Yes!" All giddy, it comes to my mind: Hidden in the problem was the solution!
One of my favorite elements of good storytelling is when the writer hides the solution within the conflict. Hidden in plain sight actually. Ditch the plan. Trust the relationship. As the final credits roll, I think, "That sounds like Jesus to me. Where is that in the Bible?"
In the middle of the garden were the tree of life and the tree of the knowledge of good and evil. (Genesis 2:9)
You Get to Choose
Everything about God is relational. You were designed for relationship with him. Right there at the beginning and today, his voice is the same.
Trust in the LORD with all your heart, and do not lean on your own understanding (ditch the plan). In all your ways acknowledge him (trust the relationship), and he will make straight your paths."(Proverbs 3:5-6, ESV, emphasis mine)
Living from the tree of good and evil (the flesh) sets you up to live from your own understanding and carry out plans through your own human effort. Independence. Conflict. Frustration.
Ditch the Plan. Trust the Relationship.
Living by the tree of life is trusting God to carry out his plans, his ways, through your life.
Now to him who is able to do immeasurably more than all we ask or imagine, according to his power that is at work within us," (Ephesians 3:20)
Hidden within every conflict, problem, and mess is the same solution. Ditch the plan. Trust the relationship.
As you were reading, did you sense an area of your life, problem, or conflict the Spirit brought to mind? Did you feel the nudge to let go and trust him instead?
Want to read more? How about a great book about ditching the plan and trusting the relationship? It's one of my favorites! "God Without Religion" by Andrew Farley