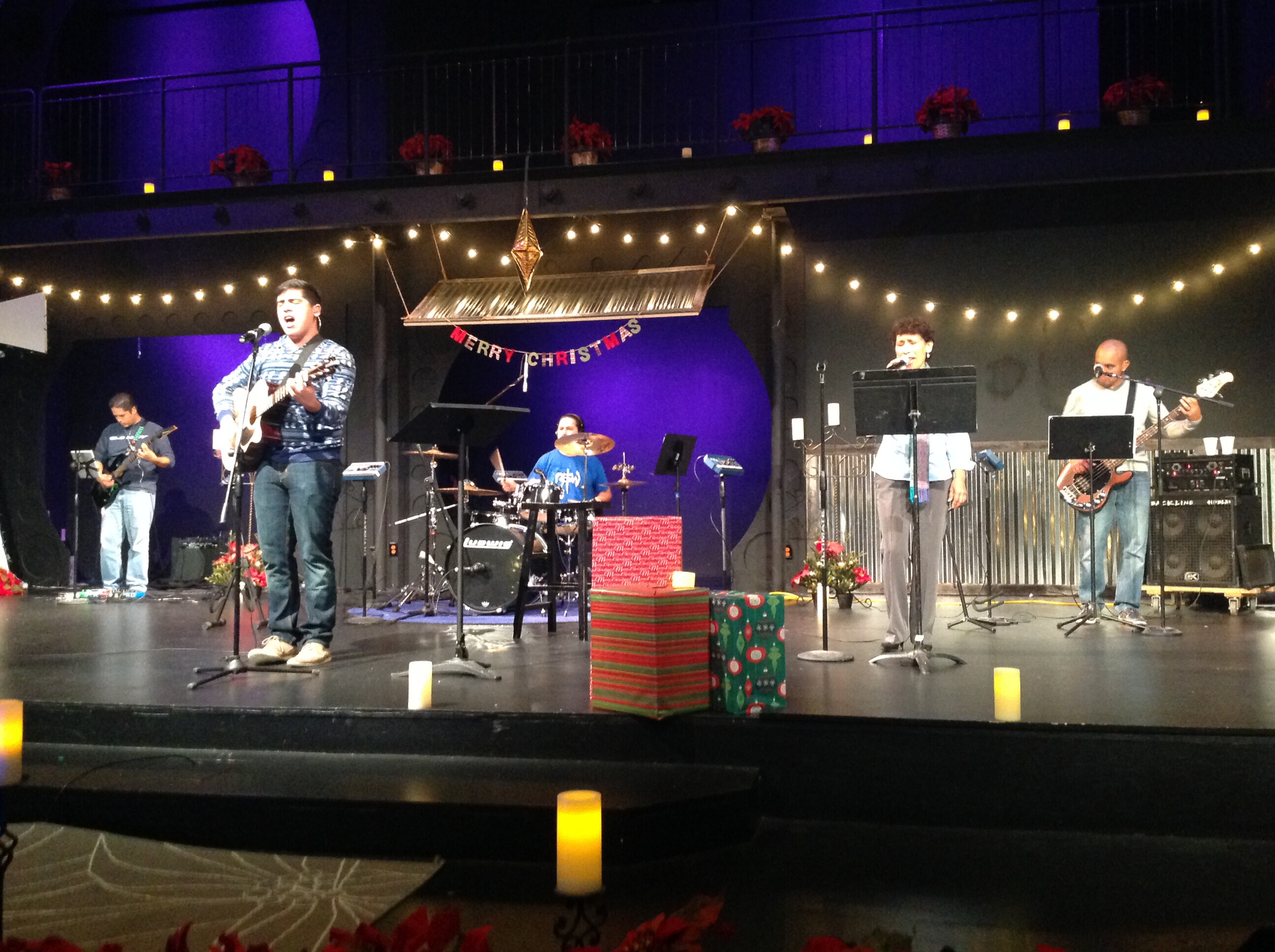 Christmas at Bent Tree en Español
Hola everybody,
I have to share that yesterday we had a wonderful service. Two ladies have been working hard on the stage decorations for Christmas.
Yesterday, people worshiped with their whole hearts to God. It was beautiful. I preached about how God blesses people through other people. After the service, a man who is new asked if I would give him a hug.
"Of course," I said to him.
Then he said, "Thank you for teaching us the truth. You have helped us to open our eyes about true life."
I was very encouraged by these words. After the service some were praying that they would bless people that God put in their path.
Please keep praying for Bent Tree en Español. Next Sunday is a very important day, as we will celebrate our Christmas Service. In addition, we will have Christmas Eve on Thursday at 6:30 p.m.