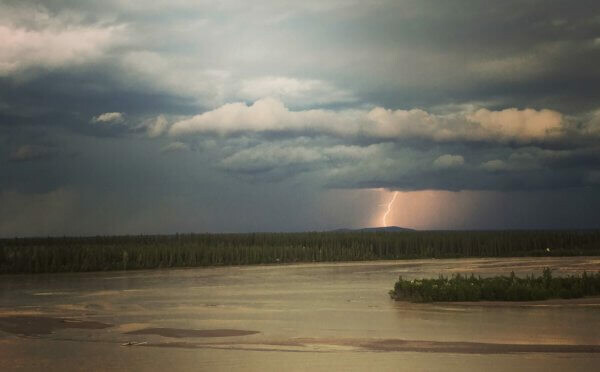 Calming the Storm in Your Soul
Guest author Sandra Adcock is a Bent Tree member who utilizes her personal blog to expound on her journey of Life in Christ. The following story was originally published at sandraadcock.com. As Sandra likes to say, "Trusting in Jesus, you have more treasure than pockets."
---
The Storm in Your Soul
Have you ever experienced a storm in your soul? Emotions in turmoil and thoughts of despair?
In nature, turbulence occurs when a warm updraft clashes with a cooler downdraft. And so it goes when trauma and deception come to blows in the soul. Real life trauma twisted by the lies of Satan. It's how children caught between divorcing parents decide the fault is theirs. How a beaten wife believes she deserves it. The Enemy loves to use your pain to blur the truth.
What are the wounds of your heart? The damage to your soul the Evil One loves to exploit?
If Goldilocks had ever come to my childhood home, she would have found three bears alright…alcoholism, incest, and violence. As a result, from time to time, I'll experience just such a storm in my soul. Like I'm going to drown in a sea of shame and self-loathing.
But Jesus Calms The Storm
"That day when evening came, he said to his disciples, 'Let us go over to the other side.' Leaving the crowd behind, they took him along, just as he was, in the boat. There were also other boats with him. A furious squall came up, and the waves broke over the boat so that it was nearly swamped. Jesus was in the stern, sleeping on a cushion. The disciples woke him and said to him, 'Teacher, don't you care if we drown?' He got up, rebuked the wind and said to the waves, 'Quiet! Be still!' Then the wind died down and it was completely calm." Mark 4:35-39
During a recent uproar in my soul, I cried out to Jesus in my journal. As I wrote, this thought came to mind, "Sandra, you're more healed than you realize." I knew this was his voice because all thoughts of life and healing come from one Source: Jesus.
You're More Healed Than You Realize
In Christ, you're whole and complete. Wondrously pure and righteous. Christ is at home within you, friend. You're more healed than you realize.
Jesus wants to move you from understanding truth intellectually to believing the truth. The supernatural event where, by faith, the Truth that abides in your spirit moves out into your soul and calms the storm. You're more healed than you realize.
Ask the Spirit to reveal this profound truth to you. Ask him to cause you to understand just how healed you are. Ask God to connect his presence inside of you with the need of your soul.
Here's a song the Spirit uses powerfully to connect the need of my soul with his presence within me: "It Is Well" by Kristene DiMarco & Bethel Music. Give it a listen.
"Through it all, through it all, my eyes are on You. And it is well, with me. So let go my soul and trust in him. The waves and wind still know his name."