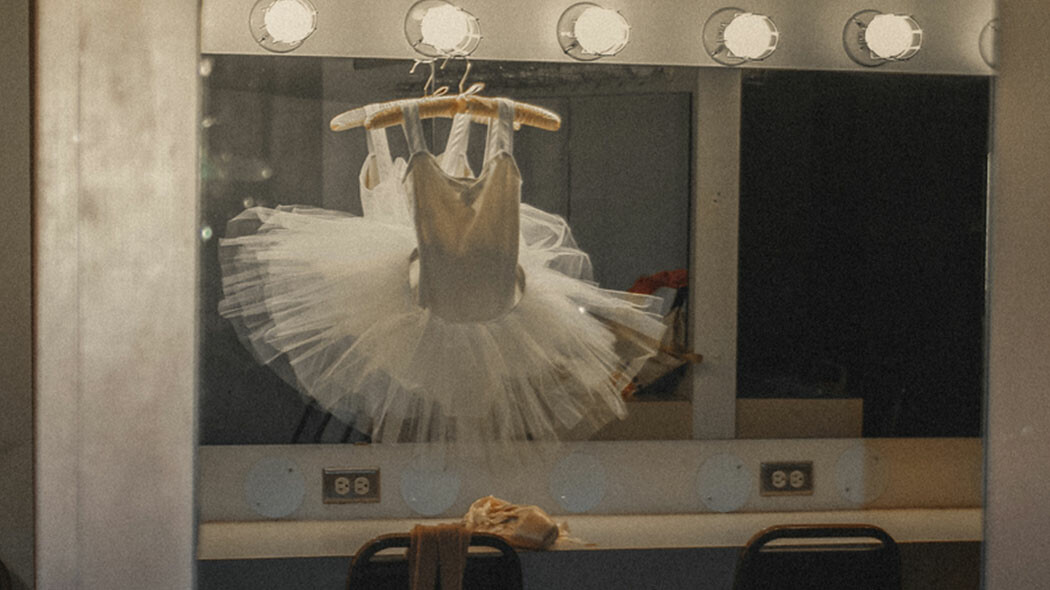 Breaking the Bonds: Body Image
Brianna Lucido's story illustrates how God works behind the scenes to set us free from bondage. Her story reminds us that God can use our struggles not only for our good, but for the good of others as well. – Pete
---
From when I was 12 years old until a little over a year ago, I could tell you what my life plan was: go to college majoring in dance, move to New York City, and join a professional dance company.
For years I worked toward this dream. I spent hours in the studio perfecting every little detail of my technique. But what I didn't understand then was that my plan for my life — all the work I put into hopefully one day achieving my goal — was actually destroying me.
I reached a point where I became unhealthily obsessed with perfection. This obsession began to manifest itself in my eating habits, as I started to associate dance success with being impossibly thin. I was convinced I would reach my goal if I just worked even harder, pointed my toe even more, got even skinnier… I looked at successful ballerinas and envied their waif-thin frames, wishing with all my might I could look like them so I, too, could be a great dancer.
As a result of this impossible standard of perfection I had set for myself, I started trying to eat "healthier," which turned into obsessively counting and restricting my calories. I dropped almost 20 pounds in a matter of months, causing my mom to become terribly worried. She took me to see a doctor, who informed me I was borderline anorexic and that I needed to gain weight immediately to avoid official diagnosis and treatment. This was enough to scare me into gaining weight, so I was never officially diagnosed with anorexia. However, I continued to count calories to maintain a weight which was still under what it needed to be for my active lifestyle.
I remained enslaved to calorie counting for another year. Finally, my dance teachers spoke up. They met with me and my parents about how skinny I had gotten and how it was affecting my dance performance — not positively, as I had hoped, but negatively, as I had lost a lot of my former strength. I was devastated by what they said, and I finally began my journey toward health.
Even though I recovered, I still carried around the memory of feeling enslaved to that thirst for perfection. I remember that feeling vividly to this day, two years later, and I know I probably will for the rest of my life.
Now, I'm sharing this story not to gain your sympathy or pity. In fact, this story isn't really about me. You see, I didn't know it then, but God was at work in my life big time. He used the entire situation to point me toward his path for my life.
If I hadn't gone through the whole ordeal, then about a year ago, when I decided I didn't want to be a professional dancer after all, I would've been at a loss when it came to what I was going to do with my life. However, God, instead, placed a desire in my heart to help other people who feel the same way I did at 15 and 16 years old — enslaved and inadequate. So it was an easy decision to choose to study nutrition and go into a career where I could come alongside people recovering from eating disorders.
If there's one thing God has taught me through this, it's that he really and truly does have a perfect plan for my life.
The phrase used as the driving idea for Pete's recent series, "Behind the Scenes," has been so meaningful to me: "God is constantly working behind the scenes for his glory and our good."
Considering everything I went through in high school, I could not be more convinced of the truth of this statement. God is always at work, both in the good and in the bad. Whether you realize it or not, he is using whatever situation you're in right now for his glory and your good.
There is no feeling more liberating than knowing a God powerful enough to create the universe is 100% in control of your life. Not only does he have your best interests at heart, but he knows exactly what is best for you and plans your life accordingly.
We can rest easy. The Almighty Lord our God has our backs.
Romans 8:28 says,
And we know that in all things God works for the good of those who love him, who have been called according to his purpose.
To read Brianna's original post on her blog, visit Enjoying the Journey.