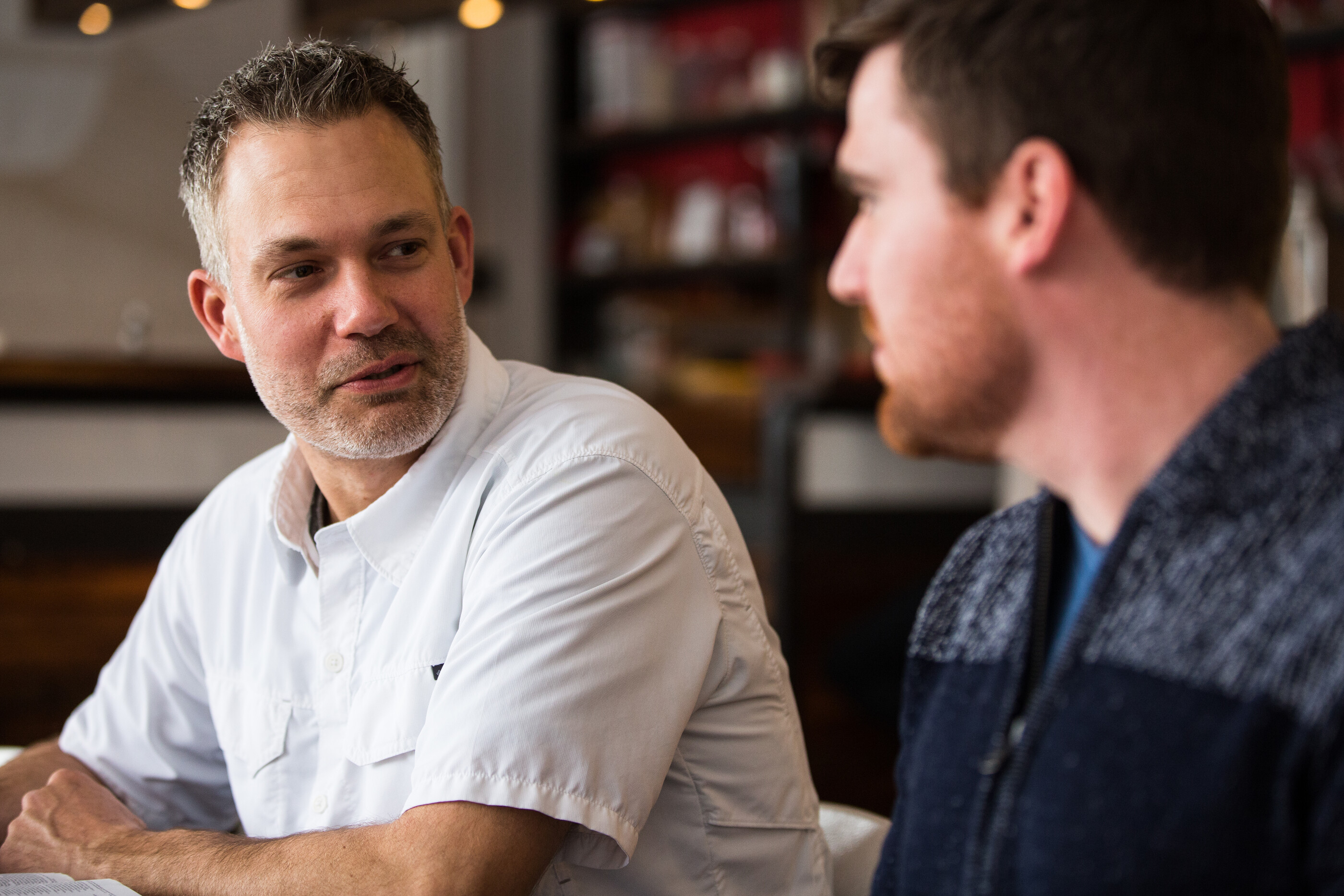 Better Together — Have that Horizontal Conversation
We've been providing LifeSigns for a number of years at Bent Tree because we've seen how this online tool can lead people to a deeper, more vibrant walk with Jesus. LifeSigns facilitates a candid conversation between us and God about where we are — the good and the bad — on our spiritual journey with him. But that's just the beginning. The transformation continues when we continue that conversation with someone we trust, perhaps a good friend or a LifeSigns coach. Angeline Chichaya is one of our coaches here at Bent Tree, and as you can see, she is passionate about her role! —Michelle
---
For most people, it's a step of faith to reach out and ask to talk with someone about an issue that they are going through or are concerned about. It might be loneliness, a lack of connectedness, or a divorce.
After someone takes LifeSigns — the vertical conversation — we don't pressure anyone to meet with a coach for a horizontal conversation, but we do recommend it as the Spirit leads. Years of LifeSigns results have shown that people who don't have someone to talk to are less healthy across all areas, including relationships, career, finances, and their walk with Jesus.
As a LifeSigns coach, I get a front-row seat to witness what God is doing. I see God's miraculous work in the people and situations he brings together. I am energized and humbled to see how faithfully others are walking with Christ. There's a lot of listening on the part of a coach. That's why people leave feeling heard, loved and cared for — maybe for the first time in a long time.
By the end of the conversation, most people seem to trust our church more. People see that Bent Tree provides LifeSigns as a valuable tool to help our walk with Jesus and with each other. We always protect confidentiality and show that we care for them. The LifeSigns process confirms for people that Bent Tree is their true home, even if they've attended for years.
God is using LifeSigns far beyond the scope of much-needed Spirit-guided introspection and self-examination. LifeSigns becomes a vehicle through which people's needs come to light.
As a LifeSigns coach, it's my privilege to say, "I am here for you. We are your brothers and sisters. This is your family."
I urge you, don't do life alone. Connect with a friend or a LifeSigns coach for that horizontal conversation. Life really is better together. You can take LifeSigns or ask for a coach at benttree.org/lifesigns.