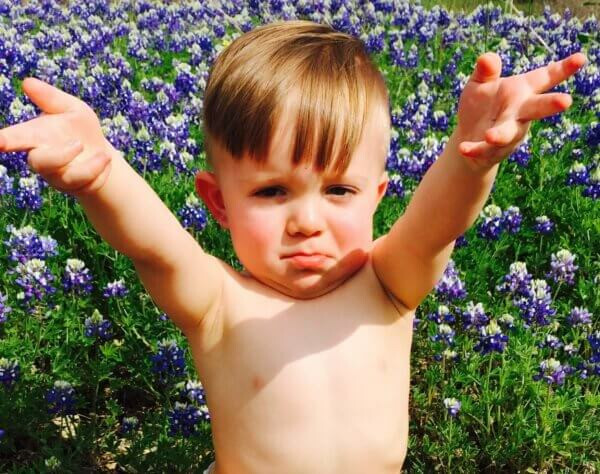 Apart From Acceptance, Love Doesn't Connect
Guest author Sandra Adcock is a Bent Tree member who utilizes her personal blog to expound on her journey of Life in Christ. The following story was originally published at sandraadcock.com. As Sandra likes to say, "Trusting in Jesus, you have more treasure than pockets."
---
Love Disconnect
Love is not the same thing as acceptance, and acceptance is not the same thing as love. But I'm convinced that believing you are loved is virtually impossible apart from acceptance.
I use to struggle with God's love. I felt disconnected from it, as if his love for me was mandatory. Impersonal. Like God loved me because he had to, not because he wanted to. This type of thinking left me feeling frozen inside, believing I was immune to the warmth of his love. I hated that feeling.
But then one day in 2009 as I was reading "Classic Christianity" by Bob George, and the following sentence rocked my world: "Love becomes practically meaningless apart from acceptance." Yes! That's exactly how I feel inside.
Apart From Acceptance
The Spirit revealed that I had been living apart from acceptance. I would try to connect with God's love. But inside my head, the dialogue would always end up with God being disappointed in me.
Father, if I were only more…
And then I'd fill the blank with a million different things. Only more fruitful. Patient. Evangelistic. More. Always more. And Satan would win another round as I would land, once again, disassociated from God's love. Because apart from acceptance, loves doesn't connect.
Acceptance Affirms by Affirming
"God has united you with Christ Jesus. For your benefit God made him (Jesus) to be wisdom itself. Christ made you right with God; he made you pure and holy, and he freed you from sin." (1 Corinthians 1:30, NLT, emphasis mine)
There's a rule of logic called the modus ponens. In Latin, modus ponens means, "the way that affirms by affirming." The argument looks like this.
If A, then B.
A.
Therefore, B.
The Spirit has used this simple yet profound argument to convince me of God's love by first convincing me of his acceptance.
If unconditional acceptance, then unconditionally loved.
Unconditional acceptance.
Therefore, unconditionally loved.
God's Love for You is Intensely Personal
Dear friend, in Christ you are unconditionally accepted. Therefore, you are unconditionally loved. Read the following scriptures out loud and personalize them by inserting your name. May God's acceptance connect you to the warmth of his love today and every day.
"God made him (Jesus) who had no sin to be sin for us, so that in him we might become the righteousness of God." (2 Corinthians 5:21)
"For God so loved the world that he gave his one and only Son, that whoever believes in him shall not perish but have eternal life." (John 3:16)
"God has united you with Christ Jesus. For our benefit God made him to be wisdom itself. Christ made us right with God; he made us pure and holy, and he freed us from sin." (1 Corinthians 1:30, NLT)