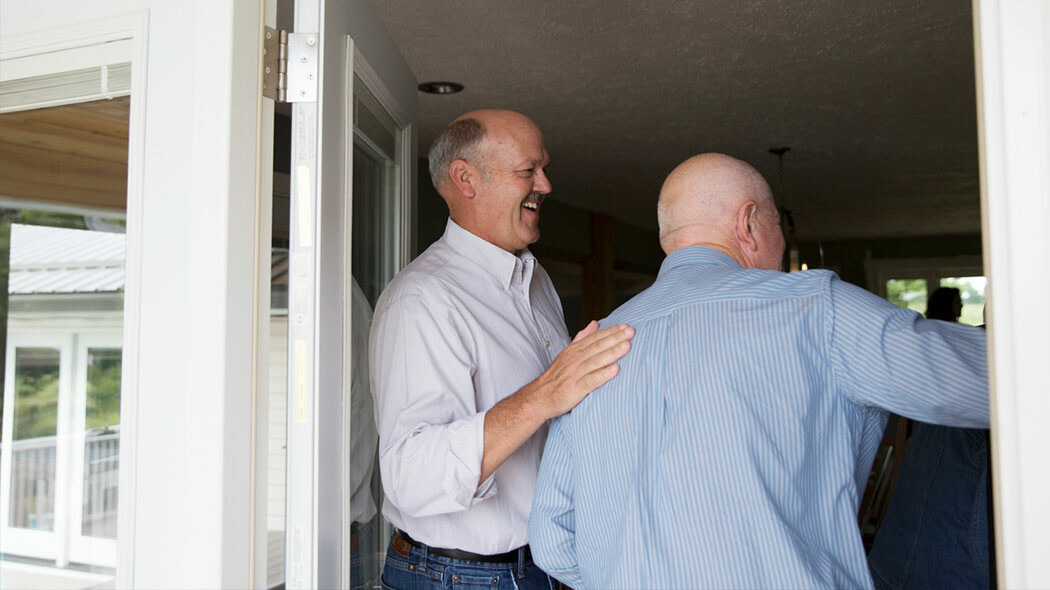 It was New Year's Eve, and our small group had already started our meeting when we heard a knock at the door. We opened the door to find a man who had just crashed his car into the ditch of the front yard. A little inebriated? Maybe. But he did it well enough to ask if he could use the phone to call a wrecker. We invited the man to come inside and sit with us while he waited for the tow truck to arrive.
Typically, during our group meetings, we worshiped through song, then we would all share something God had done in our lives recently. Someone would read a Scripture passage, and then we prayed together.
On this particular night, as we prayed, we thanked God for sending this stranger to us, and we asked God to bless him. When we finished praying, we moved into another part of the house and got some refreshments and played pool.
Some of us began talking to our unexpected guest. "What are you guys high on?" he asked. "I've never seen people this happy before!" We shared with him a little more about Jesus, and later that night, he received God's gift of life in Christ.
We had seen similar things happen before in our group, and we would see them happen again. Small group experiences like these are what changed my life and ultimately helped me confirm my faith in Christ. I saw firsthand how God uses each member of the body of Christ to make himself known to others and to minister to people in powerful ways.
And it was experiences like these that led me to pursue becoming a pastor — specifically serving in ministries related to getting believers into small groups. My hope is that believers in groups would also experience the joy of God using them to be his hands and feet in the lives of one another. He may even use them to draw others to Jesus as well!
Colossians 3:15-16 says:
"Let the peace of Christ rule in your hearts, since as members of one body you were called to peace. And be thankful. Let the message of Christ dwell among you richly as you teach and admonish one another with all wisdom through psalms, hymns, and songs from the Spirit, singing to God with gratitude in your hearts."