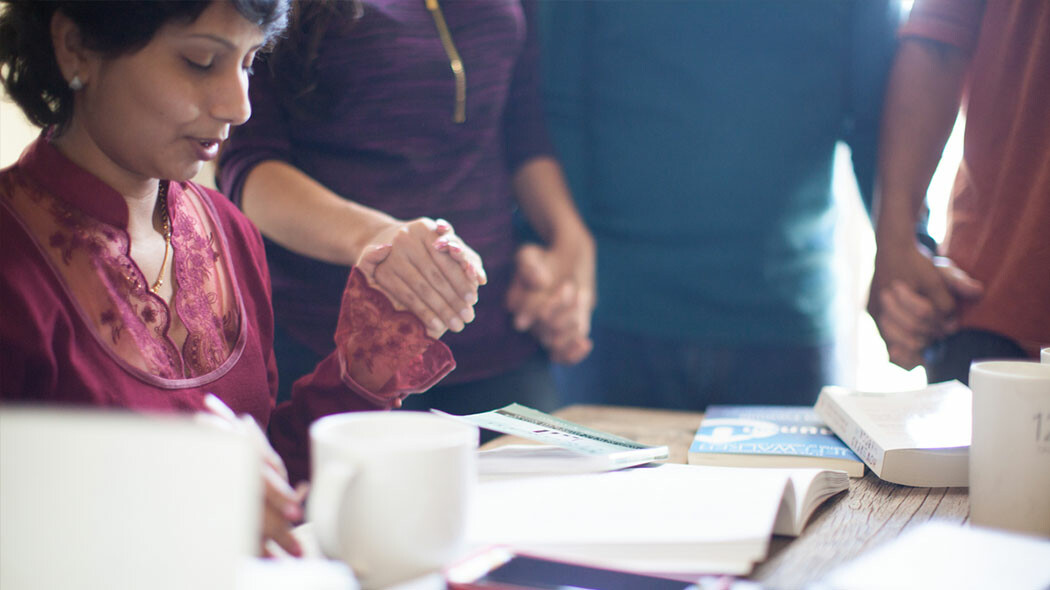 A while ago, I had the chance to chat with Bill and Amber. They have been at Bent Tree for years and are a part of Bent Tree Frisco's family, but they just recently joined a LifeGroup. When Pete started talking about rows vs. circles, they sensed God prompting them to step into one. Read their story below. —John
---
I've been at Bent Tree since 2000, and my husband Bill has been attending since 2003. Although we had been here for many years, we were both very hesitant at first to join a LifeGroup.
We were mainly concerned about the time — we didn't know if we could really add one more thing to our already busy schedules. We were also concerned about having to share details about what we struggle with in life. And we were nervous about joining a group that had already been together for a while.
Then one Sunday, Pete shared about the importance of experiencing Life in circles (with a small group) and not just in rows (at church).
We left service that day knowing we needed to join a small group. We were out of excuses and needed to dive in. We were going through a major life change, as we were in the process of adopting four kids ages 8–15. We knew we needed godly people to advise and guide us in this wild and crazy adventure we were beginning.
Our LifeGroup is an amazing group of people. They support us, encourage us, and we can share our joys and concerns with them as we learn how to do life together. They've given us the support we've needed in the adoption process. We've never been parents before, and we suddenly had these four kids looking to us every day to show them what being a Christian really looks like. We needed support not just on Sundays, but seven days a week. We get to do life with our small group, and we're incredibly grateful for their leadership, support, and encouragement.
Although we were hesitant to join at first, God has been blessing our socks off with our LifeGroup.
Pray about joining one. Even if you don't think you'll have time, pray about your priorities. So many people feel stressed by life and sometimes it feels as if the evil one is constantly trying to stir up spiritual warfare in our lives. But being in a LifeGroup of people who genuinely love and pray for each other is a great defense against the evil one. Without it, you're like a lone, weak, defenseless wildebeest just waiting to be attacked. Our LifeGroup is like having the spiritual protection of the herd. And it's a lot more fun than we ever thought it would be!
Joining a group has truly been one of the best decisions we've made as a married couple and now as new parents.
Originally published on March 3, 2017.