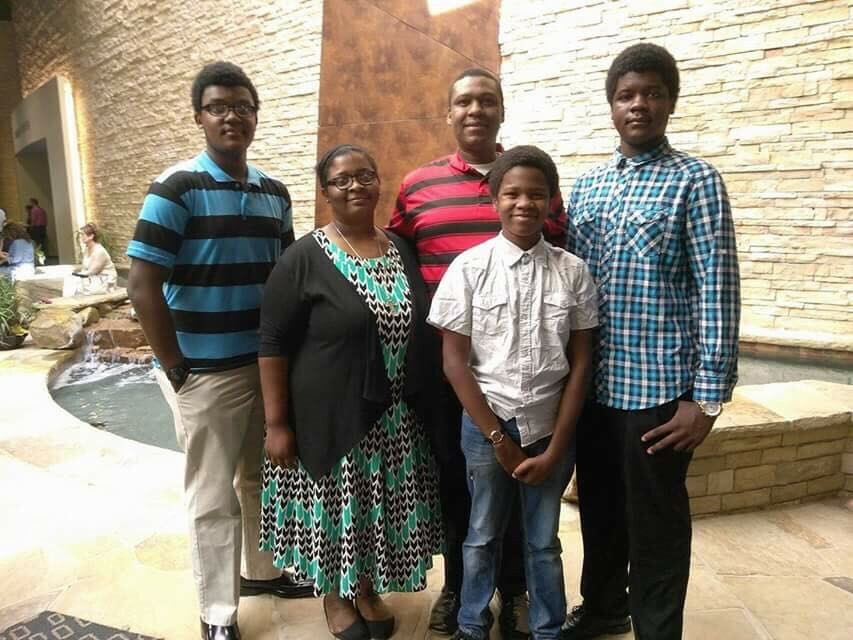 A Church Home: Warmth, Authenticity, Growth
Statistics show that people need 1–2 friends at church in order to feel connected. After a long search for a church, April Thomas and her family were invited to Bent Tree. Connecting in a group provided the relationships they needed to call the Bent Tree family theirs. —Michelle
---
We are the Thomas Family and we've been attending Bent Tree in Carrollton for about two years. Before Bent Tree, we were searching for a church home with a solid foundation, authenticity, and a place where we and our three boys could grow spiritually.
For the first nine years of our marriage, we attended a megachurch in Dallas. Then we moved to The Colony and spent many years visiting different churches, but our family didn't find the warmth and genuineness we were looking for.
Then friends invited us to attend Bent Tree when Pete was preaching a series on marriage. After the service was over, Kevin and I both looked at each other and said, "Let's find out more."
We were directed to the pastor at the Connection Corner. She was starting a LifeGroup in The Colony and they were having their first meeting that night. Wow! We accepted her invitation to attend a taco dinner and when we got to her home, we met some of the most warm, genuine, loving people.
Kevin and I agreed to join the LifeGroup, and thus began our time here at Bent Tree Carrollton. Not only were we joined with old friends (a gracious surprise), but we were introduced to new ones.
The love of Jesus is so evident here — his light, his grace. Through Pete's teachings over the past couple of years, I think Kevin and I have both learned more about the Bible than we ever have before, and it has been life-changing. Our boys, who are now in their preteen/teenage years, are also growing in their relationships with Christ. We officially became members last year. Bent Tree has been a real blessing for our family.

Life is better together for the Thomas family! Find your group at Group Start.