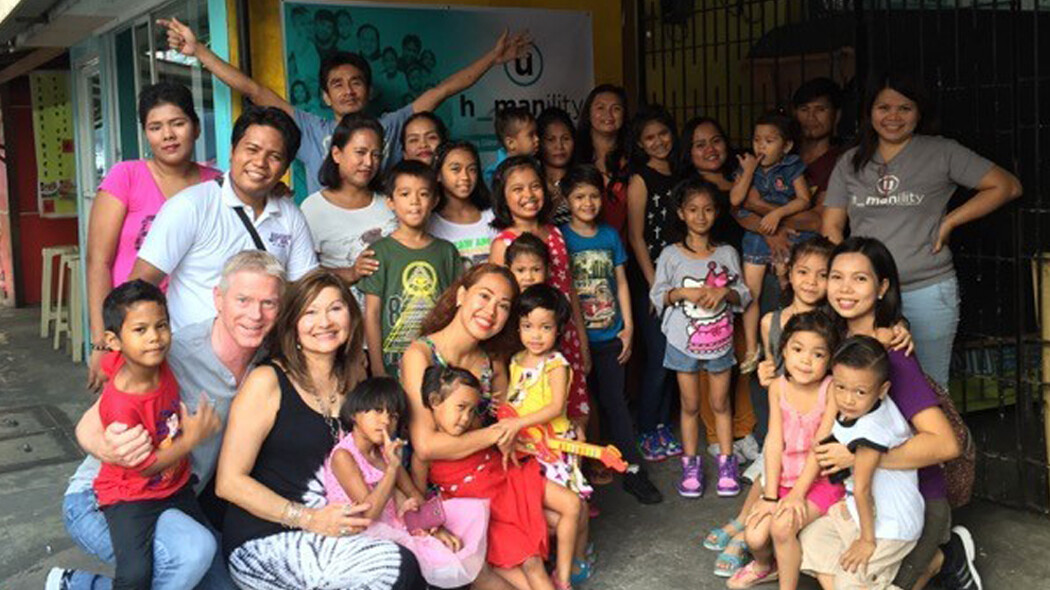 A brutal life and God's grace
By Rose Diane Thomas, Founder/President, Humanility
My husband Bryan found Nilo when he took the Bogo kids to the bus terminal to look for one of them who had run away. Bryan and the kids were horrified when they saw little naked Nilo sitting on a bench with a glazed look in his eyes and horribly infected wounds that split his chin/face and shoulder. Bryan asked folks standing around who the boy was, and we were all stupefied to hear that he had been wandering around the terminal like that for days because his mother was missing. No one was helping him, although the police had taken him to the hospital the first night he had been wounded, and the doctors had bandaged his wounds.
The police had found Nilo's mother and brought her to the hospital and she had taken Nilo "home" (they live on the street) and then evidently left him at the terminal for whatever reason, perhaps to try to find money to treat him. She was gone for days when we found him. The charity hospital in Bogo does not have the capacity for general anesthesia and Nilo's mother, who has the mentality of a child (Nilo takes care of her as he can) did not have the money to take him to the city for treatment and just figured he would have to get better on his own. Without treatment, Nilo's infection would have spread to his blood and he would have died.
Nilo told us the story of what had happened to him as he tried to speak through his wounded face. His "stepfather" (his mother's boyfriend) had demanded that Nilo turn over the money he made begging, and Nilo had refused. This evil man then tied him up and took him outside of the town and threw him in a hole. The whole time he told Nilo that he was going to kill him. Nilo is a strong-willed child and was fighting for his life. When this man swung his bolo in an attempt to cut Nilo's head off, the boy twisted and turned so that the bolo caught him instead on his chin and shoulder. It cut him to the bone. Nilo was able to scramble out of the hole, and he ran for his life.
It has been two weeks since that time, and we have spent $1000 so far on Nilo's treatment and travel to the big city 3 hours away, in Cebu. Nilo is at the charity hospital where he received treatment for the infection to clear him up so that he could receive surgery and plastic surgery today. Without Humanility's help, Nilo would still be at the terminal with raging infection in his wounds and no hope of treatment.
How can you pray for Diane and Bryan Thomas:
Vince, the kid who helped us find Nilo was run over by a car and was killed instantly. Pray for us, especially for the Bogo kids as they recover from the loss of little Vince.
For the 19 children in our Bogo shelter and 20 in the ILSC Manila shelter—for spiritual growth and change in their lives, and for our staff as they handle some difficult problems and government registration.
Pray that the Lord will continue to provide for the children's shelter's monthly expenses.
Humanility exists to emancipate and empower children at risk and victims of poverty, war, natural disasters, and human trafficking, through compassionate care and sustainable economic and educational development.