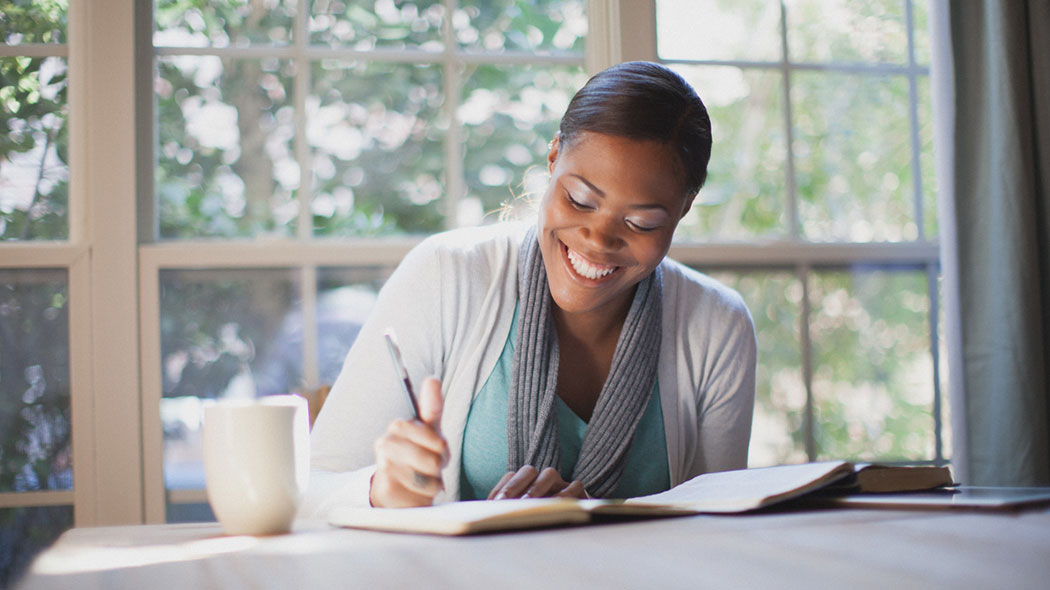 You Already Have an A: Living Under Grace
In January 2017, I will celebrate 25 years of pastoring Bent Tree. And I would no longer be in ministry if I had not learned what I'm about to tell you. I would have been done a few years ago. But God taught me something that's the most encouraging thing I've ever learned about myself. And it will be the most encouraging thing you'll ever learn about yourself, too.
If you hear it, believe it, and own it, it can take the pressure away. You can start to enjoy the Christian life again.
In his book "Scandalous Freedom," Steve Brown tells the story of his daughter, Robin. Robin was in an AP English class in high school, and after the first two days, she was freaking out because it was so hard. So, she told her dad, "I've got to get out; I can't do this class." Steve took her and went to talk to the teacher, who, through Robin's tears said,
"I really want you in my class. Would it make a difference if I told you that I'm going to give you an 'A' right now? Would you stay in my class then?"
"Are you serious?" Robin asked, wiping a few tears away.
"I'm absolutely serious." And she opened her grade book, found Robin's name, and she wrote an 'A.' "Now, go along to class, learn, and enjoy."
Would it change the way you view the Christian life if I told you that, according to God, you already have an A? You are not being graded.
In Romans 6:14, the apostle Paul says, "You are no longer under law; you are under grace."
Let me put it another way: You are no longer under grade; you are under grace. It is not a grading system; it is a gracing system.
So, where does this concept show up in the Bible? Well, in the Old Testament, it was a grading system. God gave the law — he gave the answers to the final exam. Under the grading system, all the people of Israel had to do was complete everything on the test perfectly, and they'd get an A. The people of Israel tried. And failed.
Of course, this is the way God designed it, so that we'd recognize our need for the cross.
Then the cross happened. And with the cross, God declared it was no longer a grading system but a gracing system. Through the cross, Jesus was saying, "You tried to earn the A and you couldn't. So, I'm just going to give it to you. Just start with an A and we'll work from there."
At the moment of conversion, you get your A. God opens up the grade book, finds your name, and writes an "A." Then he says, "Go along now, learn, and enjoy."
"As for you, you were dead in your transgressions and sins, in which you used to live when you followed the ways of this world and of the ruler of the kingdom of the air, the spirit who is now at work in those who are disobedient. All of us also lived among them at one time, gratifying the cravings of our flesh and following its desires and thoughts. Like the rest, we were by nature deserving of wrath. But because of his great love for us, God, who is rich in mercy, made us alive with Christ even when we were dead in transgressions — it is by grace you have been saved. And God raised us up with Christ and seated us with him in the heavenly realms in Christ Jesus, in order that in the coming ages he might show the incomparable riches of his grace, expressed in his kindness to us in Christ Jesus. For it is by grace you have been saved, through faith — and this is not from yourselves, it is the gift of God…" (Ephesians 2:1-8, emphasis mine)
Grace is something you desperately need, you could never repay, and you don't deserve. Grace says there's nothing you could do to make God love you more, and there's nothing you could do to make God love you less.
God loves you perfectly right now, because his love is not predicated on your performance but on his character.
God is love. He cannot help himself but love you. He has already given you an A.
And because you've already been granted an A, the Christian life is not living for an A but living from your A. And this isn't just semantics — it is a completely different kind of life.
When you're feeling the pressure, hear Jesus whisper into your ear, "You already have an A. Run along and learn. Enjoy. The pressure is off."
---
Taken from Pete Briscoe's message at the RightNow 2016 Conference.