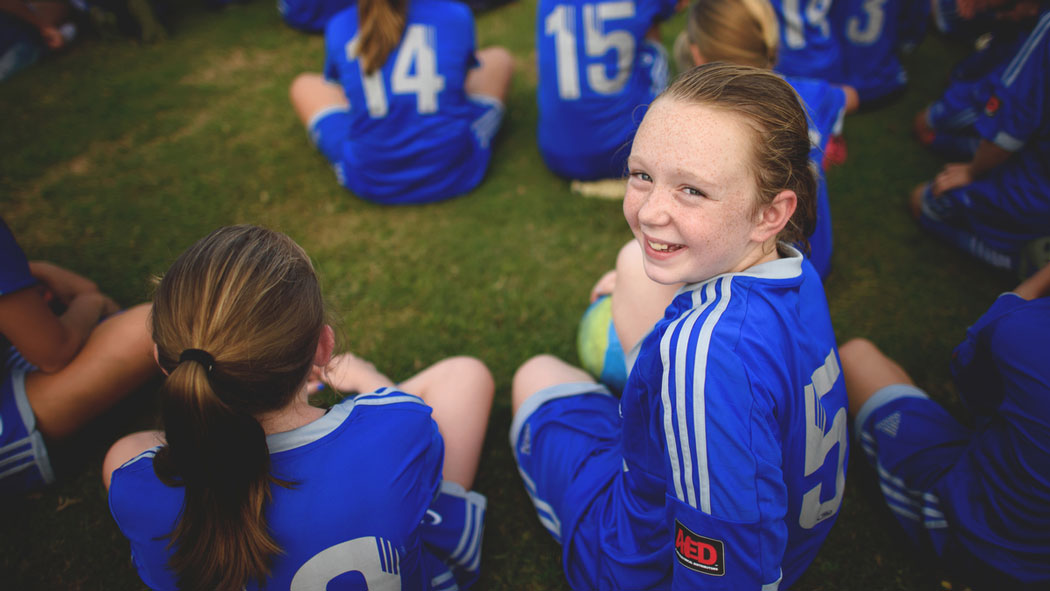 Have you ever been somewhere you felt you didn't belong? Maybe it wasn't stated overtly, but there was no denying the fact that you were out of place.
I recently had that experience. I coach my daughter's soccer team, and we signed up for a little 3v3 tournament. We thought it would be fun and a good experience for the girls to play other teams in a format they haven't done before. What we didn't know is that every team we would face were about four levels up in competitiveness… at least. In fact, one team we played is ranked number one in the nation. We didn't belong in this tournament or even on the field with those teams. It was glaringly obvious to everyone — so much so that the tournament organizers refunded us the tournament fees because they felt bad for us.
Finding yourself where you don't feel you belong is a difficult place to be. In those moments, it's easy for our thoughts to run wild with lies about who we are and what we're worth. Our insecurities are elevated. We speak differently, with more caution and uncertainty. We move differently, with fear of being seen or standing out. And we think differently, as we're constantly aware of how different we are and how uncomfortable we feel.
Thankfully, because of our lovingly humble Savior and the miraculous reality of salvation, we are made new in Christ and something glorious happens: We now belong in the most incredible place that's ever existed.
We get a little glimpse of all this in Hebrews 4:15-16:
"For we do not have a high priest who is unable to empathize with our weaknesses, but we have one who has been tempted in every way, just as we are — yet he did not sin. Let us then approach God's throne of grace with confidence, so that we may receive mercy and find grace to help us in our time of need."
We belong at the throne of grace! We can approach with confidence because we've been accepted and made acceptable. We can approach with confidence because God is gracious, trustworthy, loving, good, and invited us in. We can approach with confidence because, in Christ, it's right where we belong.
No matter where you find yourself in this world, you belong at the throne of grace, hidden in Christ (Colossians 3:3), safe and secure with the Creator of the Universe and Lover of your Soul.
The next time you find yourself in a situation where you know you don't belong, instead of allowing your thoughts to run wild with lies about who you are and what you're worth, I pray the Spirit will bring Hebrews 4:15-16 to mind. May he remind you who you are in Christ, who Christ is in you, and may you live in confidence because your starting point is your spiritual reality.
In every moment, the one you need is Christ, and in every moment the one you have is Christ. You belong to him.