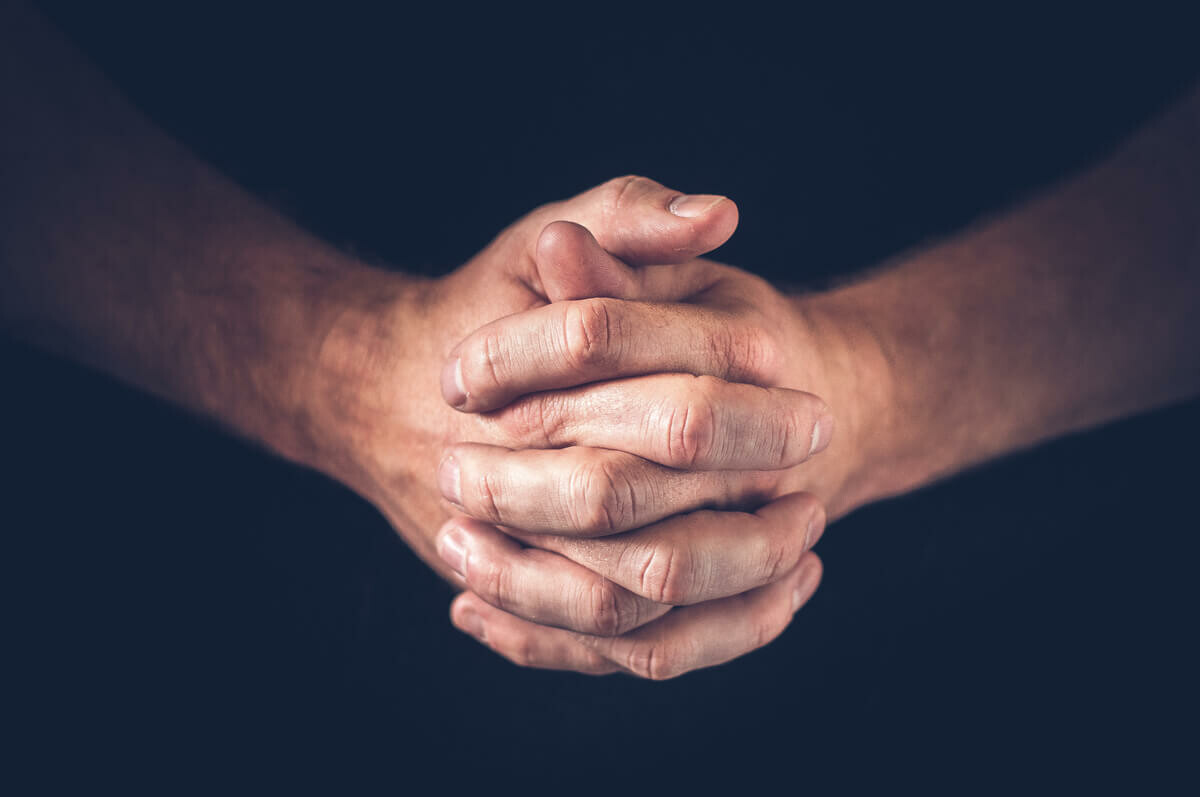 This devotional content was produced in conjunction with our teaching series, "The Upper Room." For more content from the series, go to benttree.org/upper-room. Read the devotional below, or click to listen as author Michelle Attar reads out loud.


---
Have you ever wondered why we end our prayers with "In Jesus' name"? Is this a formula we need to use in prayer—like putting a coin in a vending machine—in order to get what we want?
We find in John 16 a practical application of the truth behind what Jesus shared with his disciples in John 14 and 15 – knowing the way, the truth, and the life and abiding in him. Now, Jesus is preparing his disciples for their future ministry, knowing they will be targets in this world for their faith, but they can face those hardships because they are not alone. They will receive the Holy Spirit (v. 7) and can come to God the Father, in Jesus' name, with anything they need.
God is not far away, and he will equip us as his ambassadors. Let's examine key components of John 16.
Trouble was coming
Jesus knew trouble was coming for the disciples. Once Jesus was gone, the religious leaders would turn their wrath on the disciples. Jesus' first thought in John 16 is the concern that they would fall away. Then at the end of the chapter, he told them that they wouldn't be alone. He knew the Holy Spirit would be with them providing peace. In fact, earlier Jesus said, "I leave you with my peace, so don't let your hearts be troubled and do not be afraid" (John 14:27).
The Trinity
The Trinity is represented in community and mutual dependence.
Jesus sends the Holy Spirit (v. 7). All that belongs to the Father is Jesus' (v. 15). Jesus came in his Father's authority and the works he performed proclaimed his identity (John 5:43; 10:35). Jesus was never alone while in the flesh. He depended on the Father who was always with him (v. 32). Jesus loves the Father and does exactly what his Father commands (John 14:30-31).


The Holy Spirit actively works through believers, proving the world is wrong about sin, righteousness, and judgment (v. 8). He doesn't speak on his own. He is God's ambassador, speaking only what he hears (v. 13). He glorifies Jesus (v. 14) and receives from him what he makes known to you (vv. 14, 15). The Holy Spirit also guides people into the truth about all Jesus said and did (v. 13).


The Father gives you whatever you ask in Jesus' name (vv. 23, 24, 26). He sends the Spirit (v. 26), loving those who love Jesus and believe that he came from God and returned back to him.
In Jesus' name
Asking in Jesus' name means:
Addressing the Father directly, not through a mediator (vv. 23, 24, 26)
Access into the presence of God
Confidence that our prayers are received because of the unity of God the Father with God the Son, through the Holy Spirit
Authority to tie our requests to the Father's will, meaning you are submitting to the will of God about each request—not "my kingdom come, and my will be done"; but "thy kingdom come" and "thy will be done" (Matt. 6:10)
Jesus will do whatever you ask in his name, so that the Father may be glorified in the Son (John 14:13, 14; 15:16)
As a member of the body of Christ, you have a direct relationship with the Father—The Creator, King, Judge, the All-Sufficient One—he knows you personally!
Imagine adopting these truths and approaching your Father, through Jesus our mediator, knowing that he hears you and that the Holy Spirit is guiding your request to align with God's will.
Keep Thinking
Read John 16 on your own today with this perspective: Enter the upper room. What is Jesus saying to you?